Podcast: The Bear Necessities
03-Nov-2016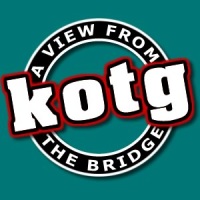 One Bumper Edition of A View From The Bridge features everything from inflatable bears to a singing General Manager. What more could you want?
Davy, Patrick and Simon Kitchen discuss the weekend's mixture of performances against the Clan and Devils.
Michael Quesnele tells us what team mate he'd like to play more like.
TV's Neil "The Coach" Russell explains why he's a Beliber.
We look at The Fan Agenda, the Player of the Month and more.
Listen via the web player - CLICK HERE
Or we are also available on iTunes! - Subscribe here for FREE and never miss a show!