Trump Card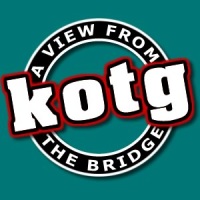 Yo Yo Yo!
Only two points from two road games, but lets not be downhearted, there's plenty still to play for and A View From The Bridge tries to give you hope in this bleakest of days.
Colin Shields joins Davy for a Chat.
Aaron, Davy and Patrick breakdown the weekends match ups, Rhonda McClure chats to the captain of Umass, Steve Iacobelis, in our latest Friendship Four Preview.
As always we look around the league, answer your TFA questions and preview the long three game weekend against Fife, Cardiff and Edinburgh
Listen via the web player - CLICK HERE
Or we are also available on iTunes! - Subscribe here for FREE and never miss a show!