Podcast: Storm Warning
20-Dec-2016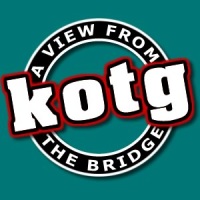 Recorded minutes after the Belfast Giants dramatic 4-3 Overtime Challenge Cup victory over the Manchester Storm, Davy, Simon and Aaron are joined by Storm GM (and former AVFTB panelist) Neil Russell.
The lads look back on the Giants progression to the semifinal and the merits of the Storms performance.
Last weekend's 4 point haul is discussed and we look ahead to the games to come against Edinburgh and Braehead
As well as answering all your TFA comments and questions.
Massive thanks to the guys at Belfast Giants TV
And don't forget, next Wednesday is our AVFTB LIVE at McCools, Doors at 5pm!
Listen via the web player - CLICK HERE
Or we are also available on iTunes! - Subscribe here for FREE and never miss a show!