Podcast: Business Time
08-Feb-2017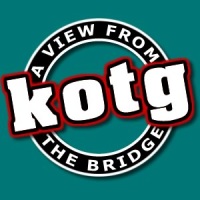 The games are being counted off on the Belfast Giants season and the 'Business End' has well and truely begun. Patrick, Simon and Davy have plento to talk about on this week's show and are joined by Derrick Walser and Stephen Murphy.
At the mid point of the Challenge Cup SemiFinal there is plenty to be discussed, not least the upcoming second leg.
We have a sneak preview of Belfast Giants TV's interviews with Walser and Murphy.
Will the KHL have a big effect on UK Hockey?
DOPS latest decisions are considered.
Your TFA questions are answered.
And we look ahead to the forthcoming week of games for the Belfast Giants.
Listen via the web player - CLICK HERE
Or we are also available on iTunes! - Subscribe here for FREE and never miss a show!