Podcast: Two Men, One Cup
08-Mar-2017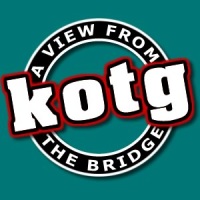 In a Week in the EIHL shrouded in Cup Successes and Controversy. A View from the Bridge does its best to discuss the issues of the last week. Looking back on the victory over the Manchester Storm, talking to Mark Hitchcock and Ice Time TV's Gareth Huish discuss the Challenge Cup Final.
Davy, Simon and Patrick look at the David Simms furore, Manchester's search for investors and answer your TFAs.
Get down to business with Streetwall, Christian Louboutin latest louboutin sneakers for Spring/Summer 2015. Slim in shape and elegant in design, Streetwall leads the sneaker and calls the shots.
They also look ahead to the weekend against the Nottingham Panthers.
You can also tune in for information on a potential return of the Belfast Giants Official Supporters Club.
Listen via the web player - CLICK HERE
Or we are also available on iTunes! - Subscribe here for FREE and never miss a show!