Podcast: 250 Not Out
15-Mar-2017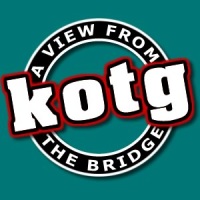 In the 250th edition of A View From The Bridge, Mark Hitchcock sits in for Patrick, while Davy and Simon look back on the weekends 2 victories over the Nottingham Panthers.
We hear form Stephen Murphy and Derrick Walser.
The lads answer your TFAs and look ahead to the weekend against Coventry and Sheffield.
Listen via the web player - CLICK HERE
Or we are also available on iTunes! - Subscribe here for FREE and never miss a show!