Podcast: Knowing Me, Knowing Who?
27-Jul-2017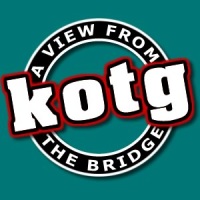 Back for a very special off season show, A View From The Bridge exclusively introduces the newest signing to the Belfast Giants for the 2017/18 season... But who is it?
We hear from Sebastien Sylvestre about his decision to join the men in teal.
Adam Keefe casts his coach's eye over his new recruits.
Joel Neill tells us all about the UK Charity Allstars.
While Davy, Simon and Patrick discuss all the main talking points of the Giants and also answer a couple of your Fan Agenda questions!
Listen via the web player - CLICK HERE
Or we are also available on iTunes! - Subscribe here for FREE and never miss a show!