Podcast: Capitalise
02-Nov-2017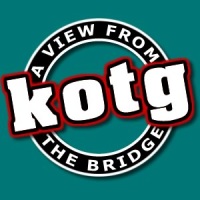 Giants took 4 points from the 4 available in Scotland this weekend, and with all the DOPS furore to talk about its another packed edition of A View From The Bridge. Hear from Adam Keefe and John Kurtz, as we give you the final word on all the weeks news and views from the Belfast Giants and around the EIHL.
Listen via the web player - CLICK HERE
Or we are also available on iTunes! - Subscribe here for FREE and never miss a show!