Podcast: Van the Man
15-Nov-2017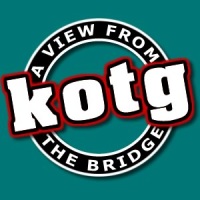 Tough weekend for the Giants and two very unexpected shut out defeats. A View from the Bridge asks why. Jim Vandermeer is the guest on a very special edition of The Fan Agenda. The lads discuss the refereeing announcements and muddle their way through the new Challenge Cup format. We hear from Adam Keefe and look ahead to the Storm's first visit of the season with Storm TV's Stephen Packer.
Listen via the web player - CLICK HERE
Or we are also available on iTunes! - Subscribe here for FREE and never miss a show!