Podcast: Friendship Four Point Weekend
30-Nov-2017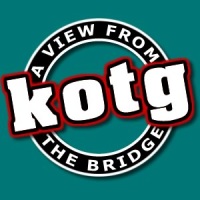 Another fantastic week for the Belfast Giants in more ways than one. Maximum points obtained from the opening games of the 10 game road swing and a highly successful 3rd edition of the Friendship Four all on this week's agenda for AVFTB.
We are also joined by Matt Nickerson, Adam Keefe, Brendan Connolly, Steve Thornton and Dr Victoria Silverwood.
We talk road wins, Friendship Four, DOPS, Concussions, Shields Testimonial, Challenge Cup, MK, Social Media and so so much more.
Listen via the web player - CLICK HERE
Or we are also available on iTunes! - Subscribe here for FREE and never miss a show!