Podcast: Keeping the Dream Alive
20-Dec-2017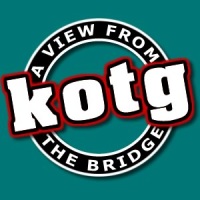 Last show before Christmas, Simon, Patrick and Davy look back at the Challenge Cup Quarterfinal in Fife, dissect the demolition of the Nottingham Panthers, we hear from Adam Keefe and Edinburgh Captain (and new assistant coach) Mike D'Orazio.
The lads also discuss the problems at the Caps, GB Hockey and look at what you see as your highlight of 2017!
Happy Christmas Everyone!
All the latest ramblings from the team as the road swing continues and we get 7 more sleeps closer to Santa coming.
Interviews with Adam Keefe, Jim Vandermeer & Jeff Mason punctuate a look back at the Storm & Steelers games before we answer the burning #TFA questions.
Listen via the web player - CLICK HERE
Or we are also available on iTunes! - Subscribe here for FREE and never miss a show!