Podcast: Valentine Weekend Massacre
21-Feb-2018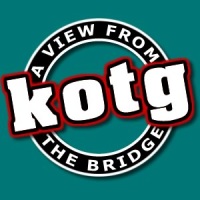 A week or promise and opportunity sadly ended in dejection and disappointment. A View from the Bridge attempts to pick over the bones on one of the seasons most unexpected weekends and asks what the Giants need to do to get their winning mojo back ahead of the visit of the Sheffield Steelers.
Adam Keefe speaks to Simon, while we hear from Laura Small ahead of her getting her head shaved for charity this weekend.
Listen via the web player - CLICK HERE
Or we are also available on iTunes! - Subscribe here for FREE and never miss a show!