Podcast: Final Days
21-Mar-2018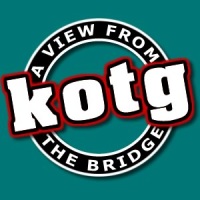 With Cardiff picking up the League and Conference Title on Belfast ice last Saturday, A View from the Bridge assesses the Giants performances and looks ahead to the build up to playoffs. Mark Garside is our guest and we also hear from Adam Keefe and Jim Vandermeer ahead of his return to the side.
Listen via the web player - CLICK HERE
Or we are also available on iTunes! - Subscribe here for FREE and never miss a show!