MK Lightning 1 Belfast Giants 5 – Elite League
The Belfast Giants banked their 8th win in a row with a solid 5-1 win over the MK Lightning.
Without taking the game into 3rd gear the Giants were able to patiently travel through the game against a 13 skater home side. With Cole Shudra missing the first of his 2 game suspension for the hit against Kendall McFaull the previous night, MK struggled to gain any sort of coherent game ast the strength in depth of the visitors controlled the ice.
Scoring was opened by Hunter Bishop on the powerplay and doubled by Blair Riley, the captain continuing his strong form over the last few weeks. Trevor Morbeck was able to give the home side hope with a goal in the dying minutes of the opening period, however that was to be the only time Tyler Beskorowany was beaten all evening.
In the second period the Giants continued to control the play, Francis Beauvillier making it 3-1 on the power play, and Dustin Johner furthering the gap with a marker of his own.
The speed of the the clock in the 2nd and 3rd period was notable as the game flew by. Giants in the 3rd proceeded to keep the puck and ensure the clock kept running. With 3 games in 3 nights, the prospect of facing a fresh Guildford Flames side tomorrow night was no doubt considered on the Giants bench as Keefe's side ran the clock through and conserve energy.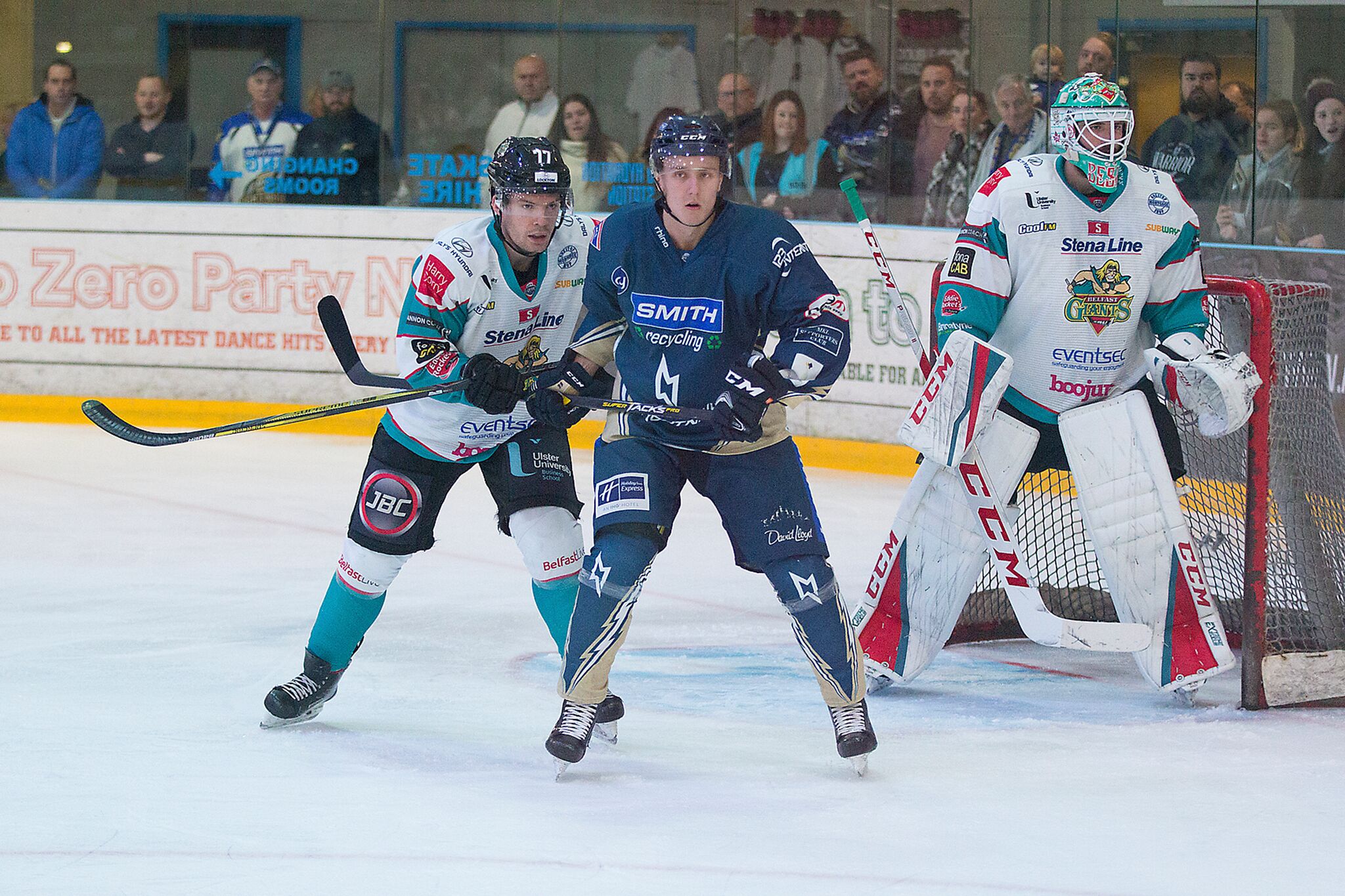 Dustin Johner got his second of the game, the Giants 5th and final goal just as a powerplay came to a finish, but the means of its achievement was a fair reflection of the game itself. Giants fluent passing keeping MK away from the puck, Johner found right in front of Killen's net and finished high to round out scoring.
MK's frustrations played out in the dying minutes, but the a professional job from the visitors means that they have picked up 16 uninterrupted points in League and Cup Competitions.
---
Words: Patrick Smyth     Photos: Tony Sargent