The final installment in Aaron Coulter's Friendship Four Preview comes ahead of the start of this years tournament tomorrow afternoon. We want to take this opportunity to thank Aaron for his excellent work and also to Rhonda McClure for her interviews.
We really hope you've enjoyed this build up to what is one of the best weekends of the year.
Yale University Bulldogs
One of the most prestigious schools in North America and a member of the Ivy League, Yale University has produced everything from U.S Presidents to Nobel Prize winners. It also produced the 2012/2013 NCAA men's ice hockey national champions, and has continued to churn out solid hockey teams ever since. This season's team is looking to bounce back after going .500 last season, and with most of last year's team returning and some intriguing new recruits joining, all signs point to an improved season.
Coach Keith Allain is a bit of a cult figure in Bulldog's hockey – he first became involved with their coaching staff way back in 1982, before taking up various coaching and scouting positions in the NHL and with the U.S national team (Allain was also an assistant coach with the U.S Olympic team at last year's Winter Olympics). He returned to Yale in 2006 as their head coach and is entering his 13th season behind their bench.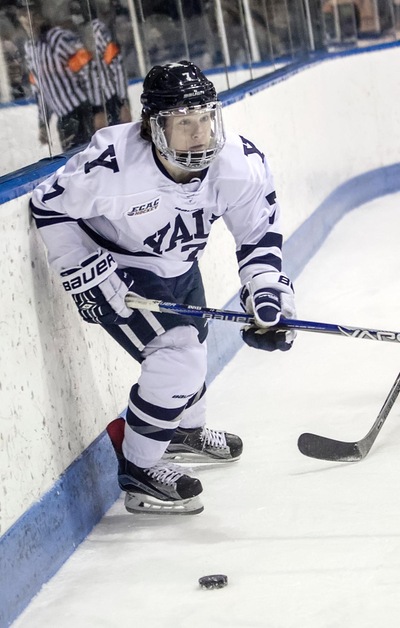 A consistent scorer at the NCAA level, Snively will be tasked with providing the main offensive spark for this Yale team. Fresh off a 19-goal season, good enough to put him in the top 20 goal scorers and gain him a Hobey Baker nomination for the NCAA player of the year, Snively combines an accurate shot with a ferocious work ethic to allow him to work scoring opportunities all over the offensive zone. He was an invite to the Buffalo Sabres development camp this summer and will be looking to catch the eye of NHL clubs again with another big season.
---
PODCAST: We're On Our Way! – This Week's A View From The Bridge chats to Aaron Murphy, lead TV commentator on this weeks tournament, about the NCAA Friendship Four, as well as interviews with Josh Roach, Adam Keefe, Jonathan Ferland and Blaze Head Coach, Danny Stewart.
A View From The Bridge Podcast, Official Podcast of the Belfast Giants, part of Kingdom Of The Giants.
New Editions are online EVERY WEDNESDAY from Apple Podcasts, Spotify and all other good podcast providers.
---
Words: Aaron Coulter
Pictures: Friendship Four / Steve Musco / Wikipedia