Saturday's 3-3 draw between the Clarkson Golden Knights and Northeastern Huskies definitely left hockey fans in Belfast with some loose ends untied- but it also set up a tantalising second encounter early on Sunday.
Northeastern dominated both possession and offense in the first half of the opening period- having an early goal waved off before striking again 7 minutes in to take an early lead. (0-1)
Clarkson responded with a phase of solid pressure, which was cancelled out by successive penalties and a Huskies 5 on 3 with 8 left in the first.
After weathering the onslaught the Golden Knights finally struck back through Loren Gabel, who levelled the 'home' side at 14.50 with an assist from Josiane Pozzebon. (1-1)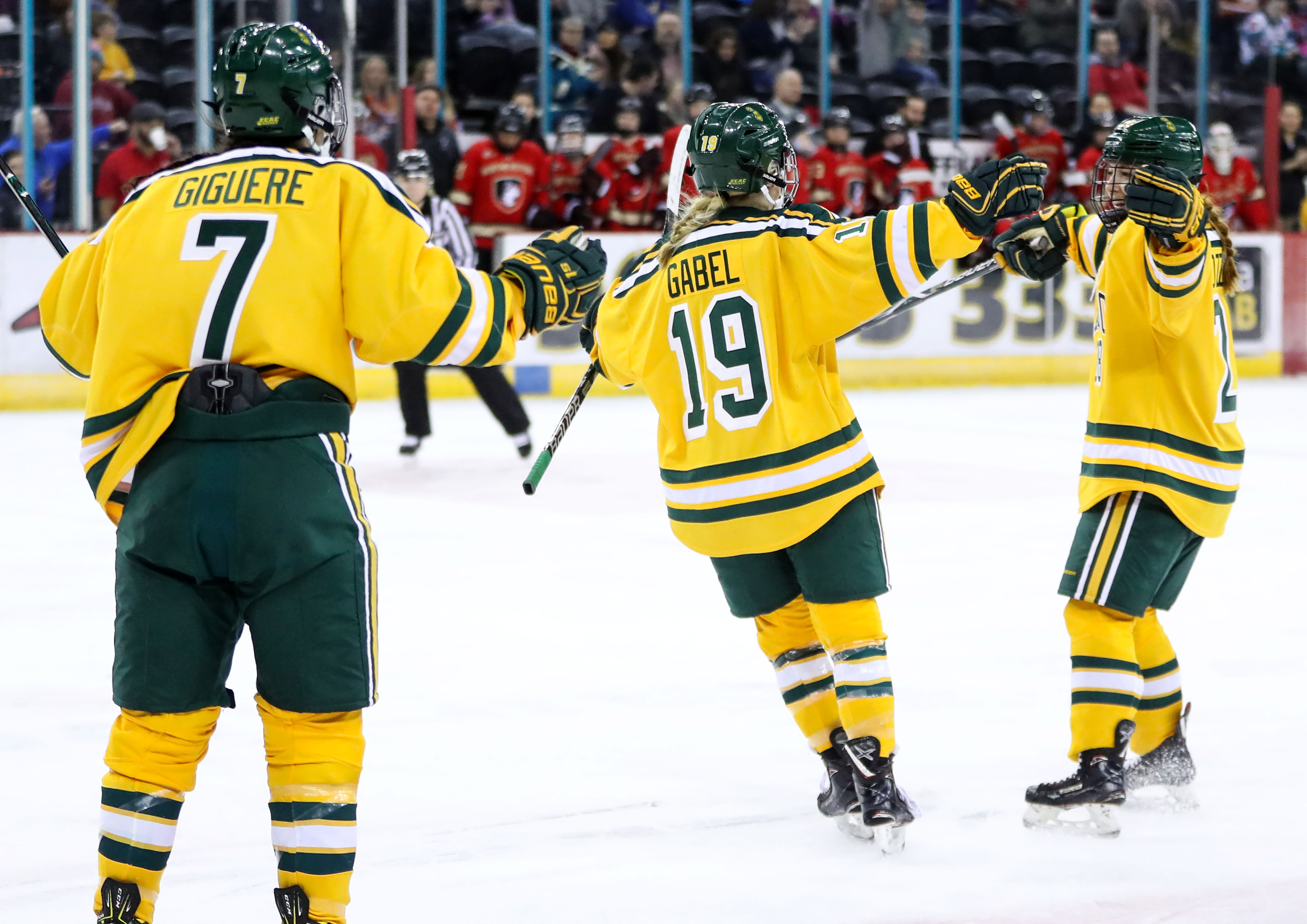 An interference Power Play for Northeastern proved fruitless, and in the dying seconds of the period the Golden Knights rang the iron to send a collective gasp through the arena.
After 1 the Huskies were out-shooting the Knights 17-11.
Northeastern went on the power play early in the second period through a Loren Gabel holding call at 20:44- but following a successful Clarkson kill the middle period was attritional.
The most clear cut chance was a Knights breakaway into the east end of the arena within the final three minutes- skating the right side of the zone and crossing a pass through the slot for a back post finish which was leapt on by Huskies goaltender Aerin Frankel.
With the score locked at 1, shots on goal heading into the third period read 22 for Clarkson and 25 for the Northeastern Huskies.
Tessa Ward gave the Golden Knights an early power play opportunity at 41.45, sitting for an illegal body check. Clarkson, however, struggled to get set up in the zone and didn't manage an effective chance on goal.
The Northeastern Huskies found themselves camped in the Golden Knights zone, moving the puck well. Alina Mueller teed up from the right side of the blue line at 47.19 and unleashed an almighty shot high right past Knights goaltender Kassidy Sauve. (Assist: Brooke Hobson, Skylar Fontaine) (1-2)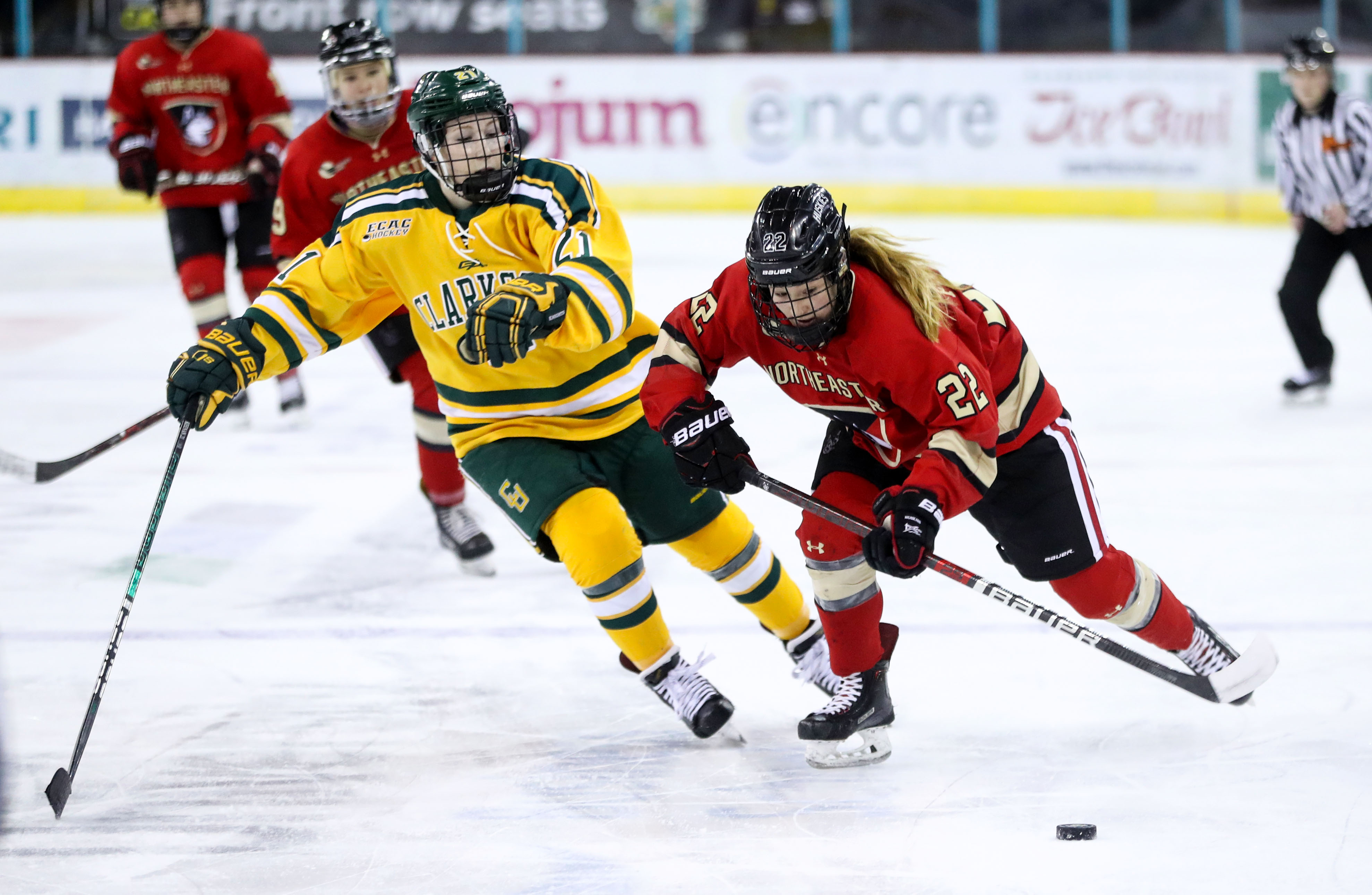 Golden Knights goaltender Kassidy Sauve took an interference penalty at 51.42, served by Michaela Pejzlova but once again the power play unit struggled for consistency, with more time spent outside the zone than in.
That failure to capitalise was to prove costly for Clarkson, as the Huskies found the net again at 55.53 through a well worked Codie Cross pass to Kasidy Anderson. (1-3)
The Golden Knights called a time out with two minutes left and pulled netminder Kassidy Sauve, but any offensive plans were cut short by a Josiane Pozzebon roughing penalty, sending the Huskies onto the power play to close out the game.
---
Words: Joel Neill
Images: William Cherry / PressEye