It was a welcome return to #HockeyWeather on Friday night at the SSE Arena, as fans filed in out of a cold, wet and dark Belfast night for the Belfast Giants annual Halloween game.
True to form, the home crowd was littered with witches hats, devil horns, skeletons, sombreros, batman, a corpse bride, a baby shark, a pirate, an honest to god Matator, Luigi (but no Mario- notoriously not a hockey guy) and, as is tradition, a scattering of fully kitted referees.
There were also quite a few thousand who had perfected their "just worked 40 hours and want a couple of hours peace from the weans" costumes. A particular favourite.
FIRST PERIOD: Snipe of the Living Dead
The Giants got their fair share of looks in the opening minutes. Curtis Hamilton provided an edge-of-seat moment two minutes in when he intercepted the puck in the slot, before being denied by a game Alex Leclerc in the Dundee net.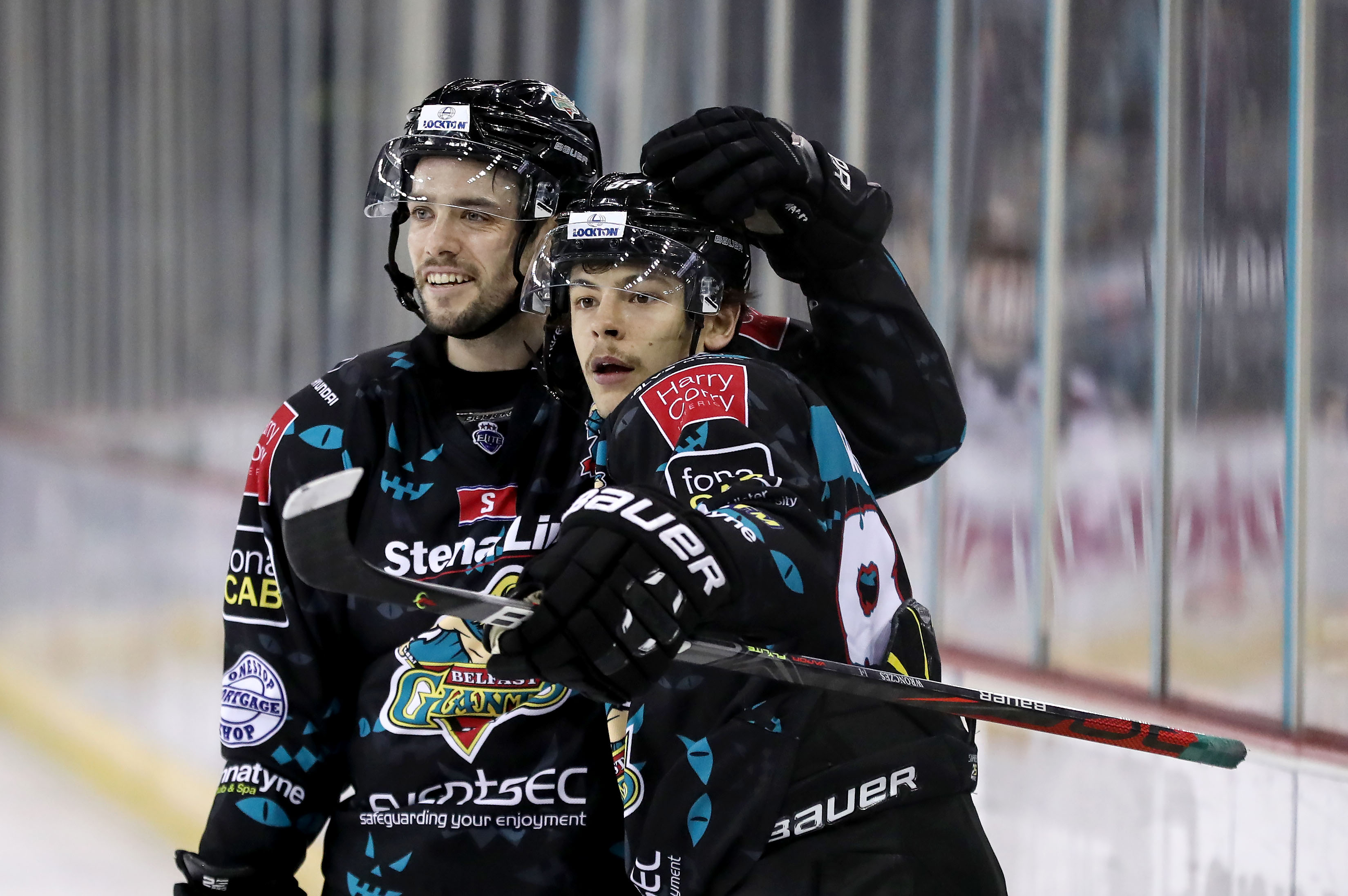 Dundee could only stare off into the distance at Shane Owen on their opening power play, a Kevin Raine tripping call, and Belfast capitalised on their high press at full strength when Patryk Wronka shot low and hit twine at 8.15, Lewis Hook providing the assist. (1-0)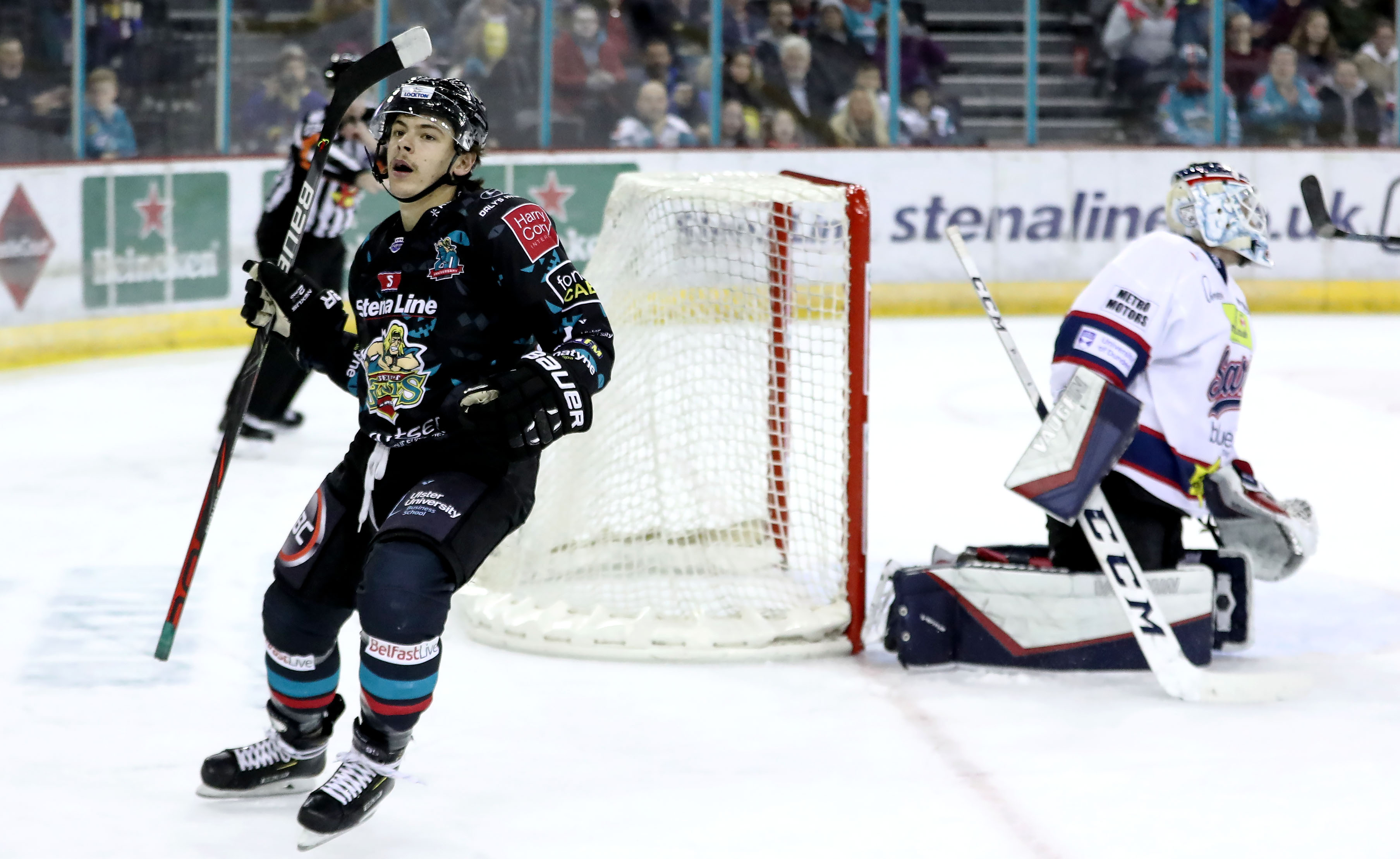 Dundee replied against the run of play moments later, Matt Marquardt firing the puck high short side on Shane Owen in a neat finish to momentarily halt Halloween celebrations. (1-1)
But with the sheer persistence of Belfast's offence, the period was never ending locked at one.
Liam Reddox rang the right post from the opposite side of the blue line with eight minutes left, crashing down on goal for a second bite which was eaten by Leclerc.
Not to be outdone, Certified #GHOSTGOAL scorer Jordan SmoOoOoOtherman (sorry) viciously roofed the puck from the left circle at 12.10 in response. (2-1)
The Giants didn't need an invitation to keep sending rubber forward, but were handed one in the shape of a period closing power play (Boutin, Hooking).
Smotherman once again rushed into the zone, pulling the puck back from the bottom of the left circle into traffic at the crease. Liam Morgan managed to push his stick out, guiding the puck home for Belfast's third at 19.32. (3-1)
SECOND PERIOD: I Was Going To Work A Halloween Themed Title Into Each Period But Elgin Pearce Is A Chump.
Shane Owen blocked a decent wrist shot with his chest less than a minute into the second, but a static Giants were caught napping in their own zone and Elgin Pearce fired home, celebrating like he'd just sent his Dundee Stars into the Stanley Cup Final. Take a breath buddy. (3-2)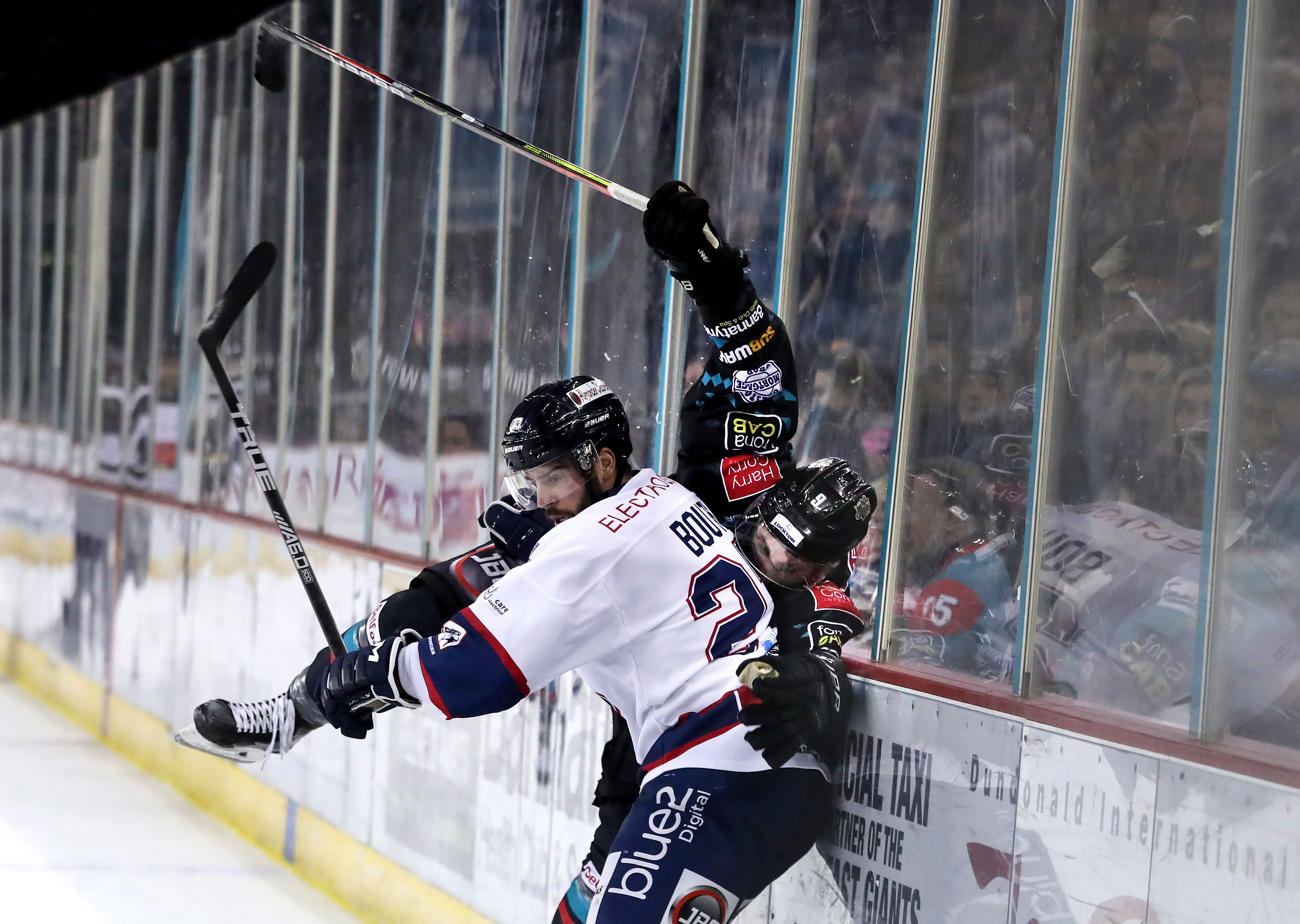 Terrifying man Matt Pelech responded emphatically; charging into the zone on the right, dragging the puck across the front of goal and tucking home past Leclerc to restore the two goal cushion at 27.13. Boomerang Corner sang the Undertaker's theme song. It was a beautiful moment. (4-2)
Dundee, a team who have had Belfast's number, were all kinds of brutal for the remainder of the period. The Giants were allowed to attack at will, carrying the puck in the O zone unchallenged for extended periods.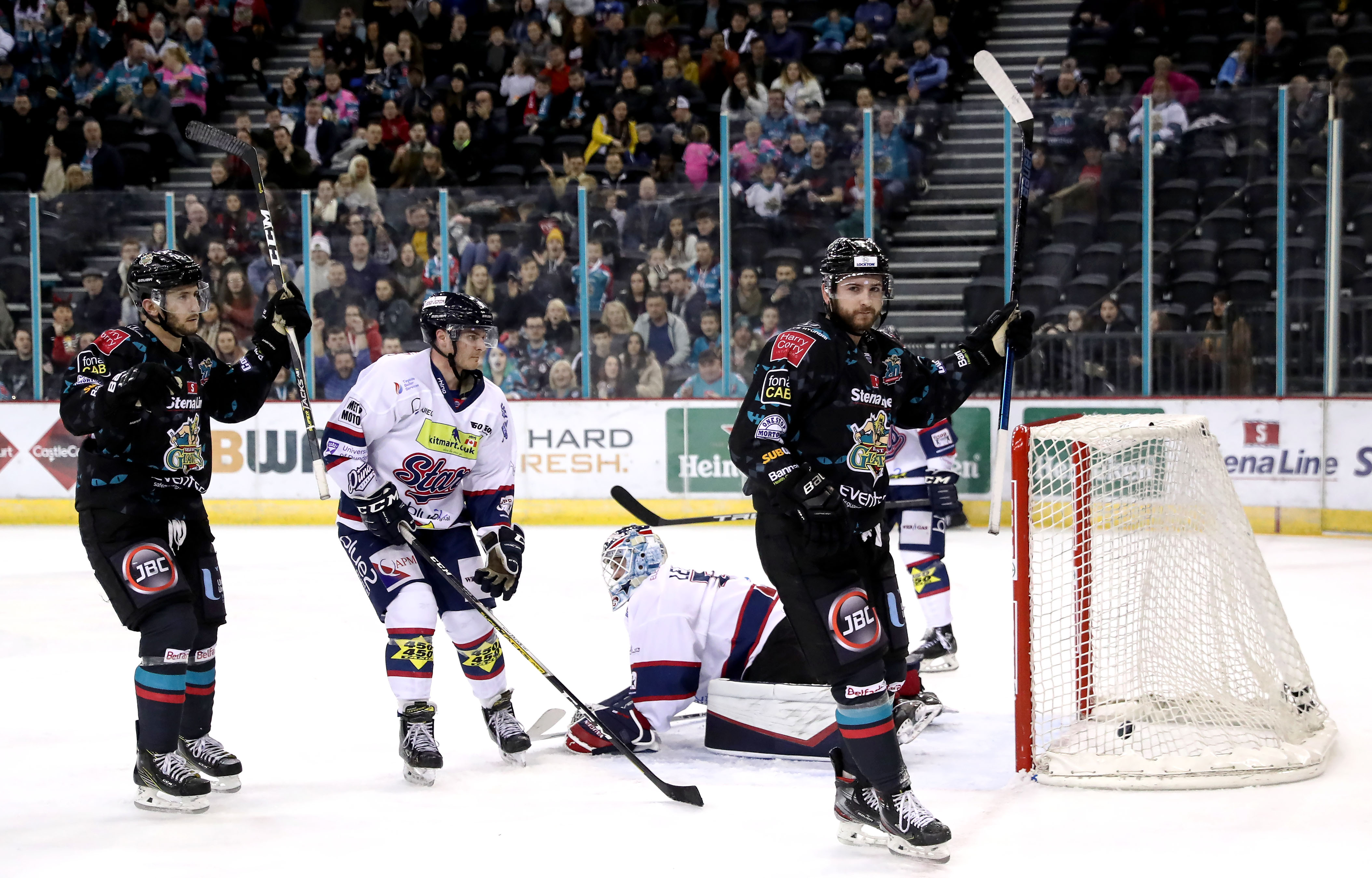 It was no surprise, then when Lewis Hook was given space to rifle the puck home for Belfast's fifth at 37.06. (5-2)
Elgin 'Big Cellys' Pearce and Paul Swindlehurst apparently won't be on each other's Christmas card list, the former earning a slashing call for their second coming together of the evening.
Matt Pelech took full advantage of a clean puck cycle on the power play, unleashing a bomb from inside the blue line which clipped Jean Dupuy's stick on its way in 39.21. (6-2)
That's what you get Elgin. That's what happens.
THIRD PERIOD: "Dupuy Will Rock You. Use that in your report." -Steve the Pirate
Not content with having cost his team a goal in the second, Elgin 'Big Cellys' Pearce finally got the fight he'd been chasing all night. Jean Dupuy, courteous gentleman that he is, was more than happy to beat the wheels off Pearce, allowing the Belfast Giants to get back to the task at hand- grinding the Dundee Stars into dust.
Belfast's seventh and final goal of the night was notched off a speculative Jesse Forsberg wrist shot from just inside the blue line- with the puck sailing straight past Leclerc and straight into his nightmares tonight. You're gonna want that one back. You just are. (7-1)
Seven goals. Seven scorers. Two points. Welcome back, Belfast Giants.
AVFTB POST GAME INTERVIEWS
Matt Pelech: "We've been moving in the right direction and this is obviously a huge step."
Adam Keefe: "We've been frustrated. It's been stressful around here."
Jean Dupuy on fight with Elgin Pearce: "…it was just time to settle the score."
---
Words: Joel Neill
Audio: Joel Neill / AVFTB
Images: William Cherry / PressEye