A virtual sell out was on hand Saturday night as the Belfast Giants returned home to face the free falling Glasgow Clan.
So sorry was their state of affairs that recently retired Head Coach Zack Fitzgerald found himself suited up and ready to take to the ice alongside his remaining players.
Belfast, meanwhile, were dealing with issues of their own. The departure of Super Swede Rickard Palmberg was confirmed midweek- meaning he along with Liam Reddox and Patrick Mullen were unavailable for Adam Keefe's selection.
Most importantly, tonight was the debut of the EIHL's Pride Weekend.
Despite some sections of the fanbase voicing their opinion that Belfast weren't fully committing to the message in the lead up to tonight, there was no mistake made about its purpose and no shying away from its prominence.
In a heart warming sight, ahead of faceoff the Junior Belfast Giants joined theor grown up counterparts on the blue line as arena announcer David McCammond outlined the significance of tonight's celebrations to warm applause.
FIRST PERIOD: MAKE IT RAINE… bow.
Elgin Pearce sat for tripping at 4:32, sending Glasgow onto the power play at the end of an otherwise uneventful first five minutes.
The two minute time out appeared to piss Elgin Pearce off, and following his release from the box he made no mistake about his finish past embattled backup goaltender Jordan McLaughlin- who continues to rack up minutes for Glasgow as they await the return of regular starter Patrick Killeen… who also leaks like a rusty watering can. (1-0)
Glasgow resorted to the physical game fairly early doors, looking to chip and nudge in an effort to draw penalties. Most notably, Zack Fitzgerald seemed to take a shine to Kevin Raine, and went off in search of a fight which the Best Defenseman In The League™ was disinterested in.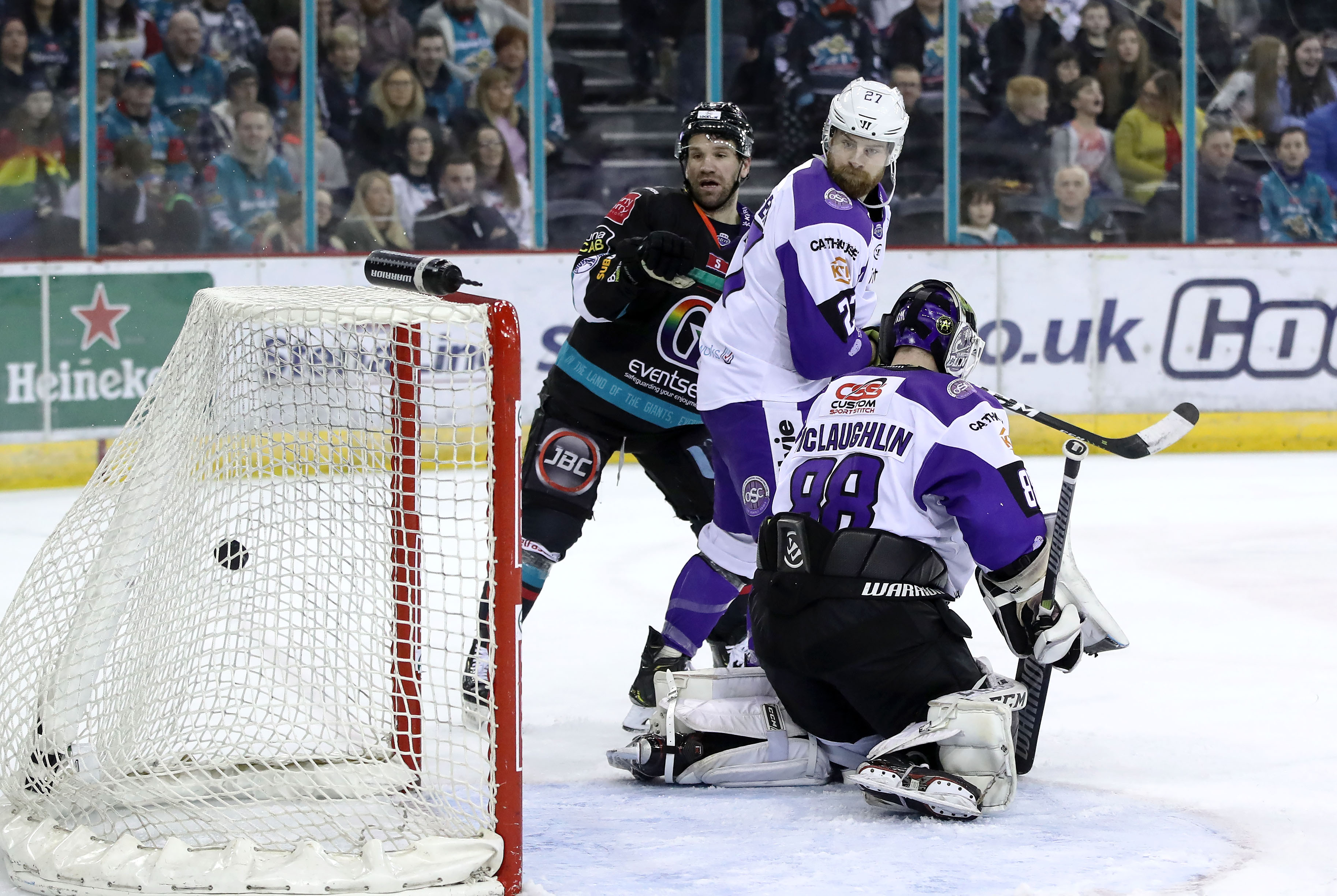 With six left in the period, the home side fired a barrage of shots towards goal- softening the Clan's defense up for Curtis Hamilton, who casually flicked a puck from deep in the right side of the zone.
It was still climbing when it passed McLaughlin's shoulder and smacked twine at 14:53. (2-0)
SECOND PERIOD: PK PK PK PK…
It took Belfast just 25 seconds of the middle period to extend their lead. David Goodwin, clearly energised by his appearance on this week's A View From The Bridge, snapped the puck high into the net from the right circle, beating McLaughlin glove side. (3-0)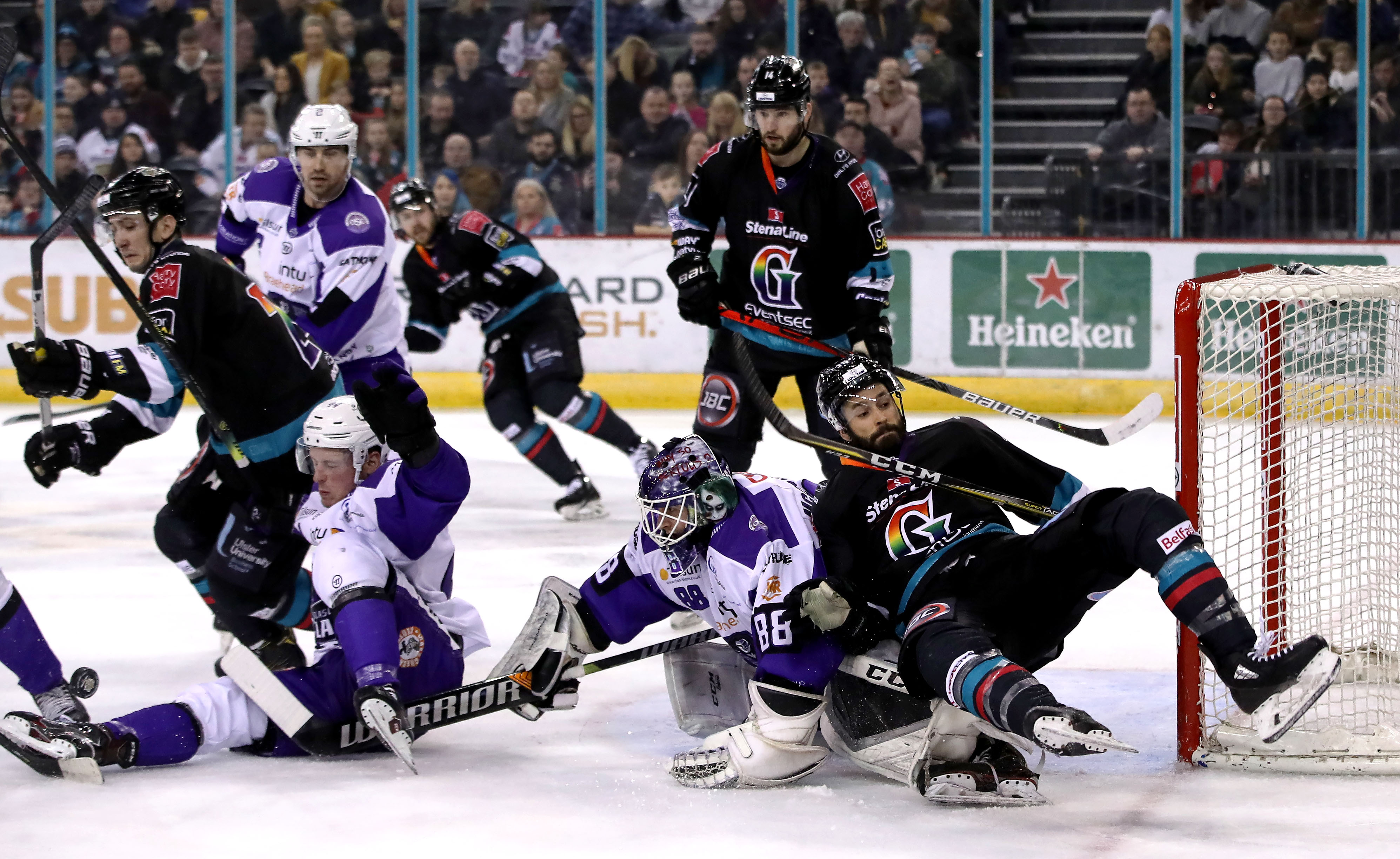 Glasgow threatened for the first time during a Ryan Lowney slashing call at 27:29, finding excellent zone time on the power play.
Their persistence with the man advantage was rewarded when American Forward Nolan Laporte pulled the trigger from deep in the zone- a solid shot which zipped past Shane Owen in the arena's West End. (3-1)
In keeping with the theme of this season, Belfast's penalty troubles continued to plague them throughout the second. Brian Ward sat for tripping at 33:05 to notch the home side's fourth of the period and fifth overall.
Look I'm no Scotty Bowman here… but you're going to have a hard time scoring goals if the other team has more guys than you. You just are.
THIRD PERIOD: Just sWin Baby
In a mirror image of the second period, Glasgow's Matt Heywood pushed his way down the slot, firing low past Shane Owen to bring the visitors to within a goal just after just 84 seconds. (3-2)
Suddenly, somehow, it was game on.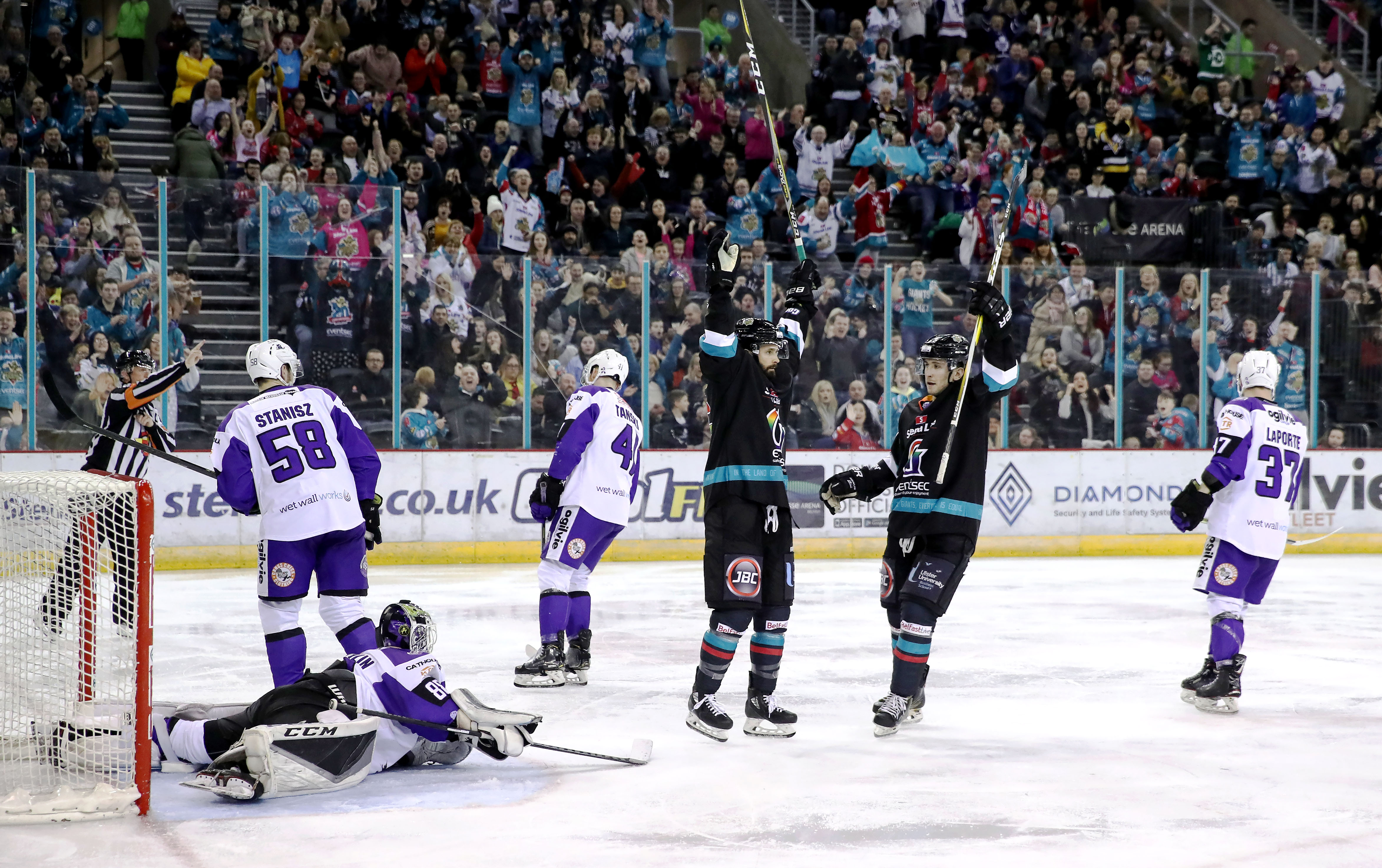 A golden power play opportunity for Adam Keefe's men was capitalised on by Elgin Pearce, who notched his second of the night off a rebound from close range at 45:16.
Breathing room. (4-2)
Glasgow's frustration began to show after the drop. Belfast's physicality was notched up in response- but they maintained their composure for long enough for Paul Swindlehurst to add his name to the
THUNDER
BASTARD
CLUB.
His bullet from the right side of the zone was barely visible as it soared into McLaughlin's net at 48:40. (5-2)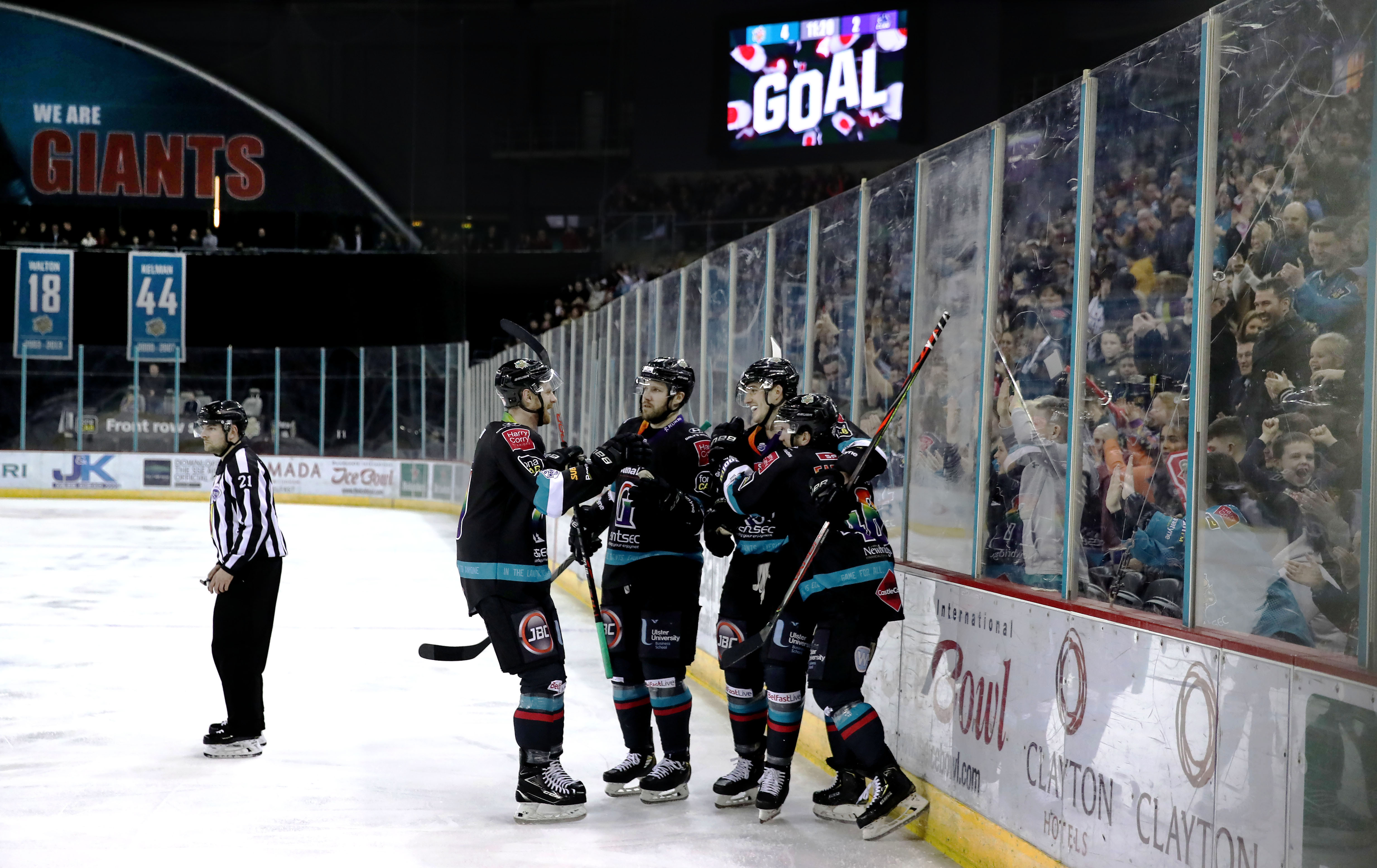 With any glimmer of a comeback snuffed out, the closing minutes were largely formulaic. Belfast maintained their high press, with Glasgow finding little luck on the break.
Despite a Clan timeout on the edge of the final two minutes- Jordan McLaughlin remained in his crease.
As time expired on a game that will hardly enter the history books as a classic… you couldn't help feeling that its significance certainly will.
Game for all…
AVFTB POST GAME INTERVIEWS
Elgin Pearce: "Myself included, we wouldn't like to take that many penalties. It slows down our momentum."
Adam Keefe addresses departure of Rickard Palmberg
---
Words: Joel Neill
Audio: Joel Neill / AVFTB
Images: William Cherry / PressEye