When professional sports leagues across the world began falling like dominoes this past week, as a result of the global COVID-19 / Coronavirus pandemic- it seemed like only a matter of time until the Elite Ice Hockey League followed suit.
The word from league officials perhaps came much later than many would have liked- the EIHL was the final European Pro hockey League to take action- but the season was finally brought to an abrupt end on Friday morning with the cancellation of all remaining fixtures.
The Elite Ice Hockey League has taken the decision to cancel all matches for the rest of this season | #EIHL #coronavirusuk

? https://t.co/SZIBwWmrT5 pic.twitter.com/DZIF7YP66j

— EIHL (@officialEIHL) March 13, 2020
And with that, the 2019/20 Belfast Giants have played their last game.
There will undoubtedly be sadness and frustration at the sudden juddering halt of something held so dear by so many- but friends, these are unprecedented and extraordinary times.
The reality right now is that the health of you, your friends, your family, total strangers, the old, the young and the vulnerable must come first in the weeks ahead.
Whilst sport is far from the most important thing in the world right now, it's what we do.
We will endeavour to bring you all possible reaction, news and interviews from the Belfast Giants camp as the situation progresses.
Questions will undoubtedly be raised in the coming days about the status of Championships, CHL places and more. We will do our best to keep you right up to date, and take you inside a rapidly developing situation, right here on KOTG.
Please also keep an eye on our social media channels, @KOTG / @AVFTB on Twitter, and search 'Kingdom of the Giants' and 'A View From The Bridge' on Facebook.
Until then-  keep safe, keep calm, look after yourself and those around you, keep your hands clean and keep your head up. It's going to be okay.
This is Belfast. We are Giants.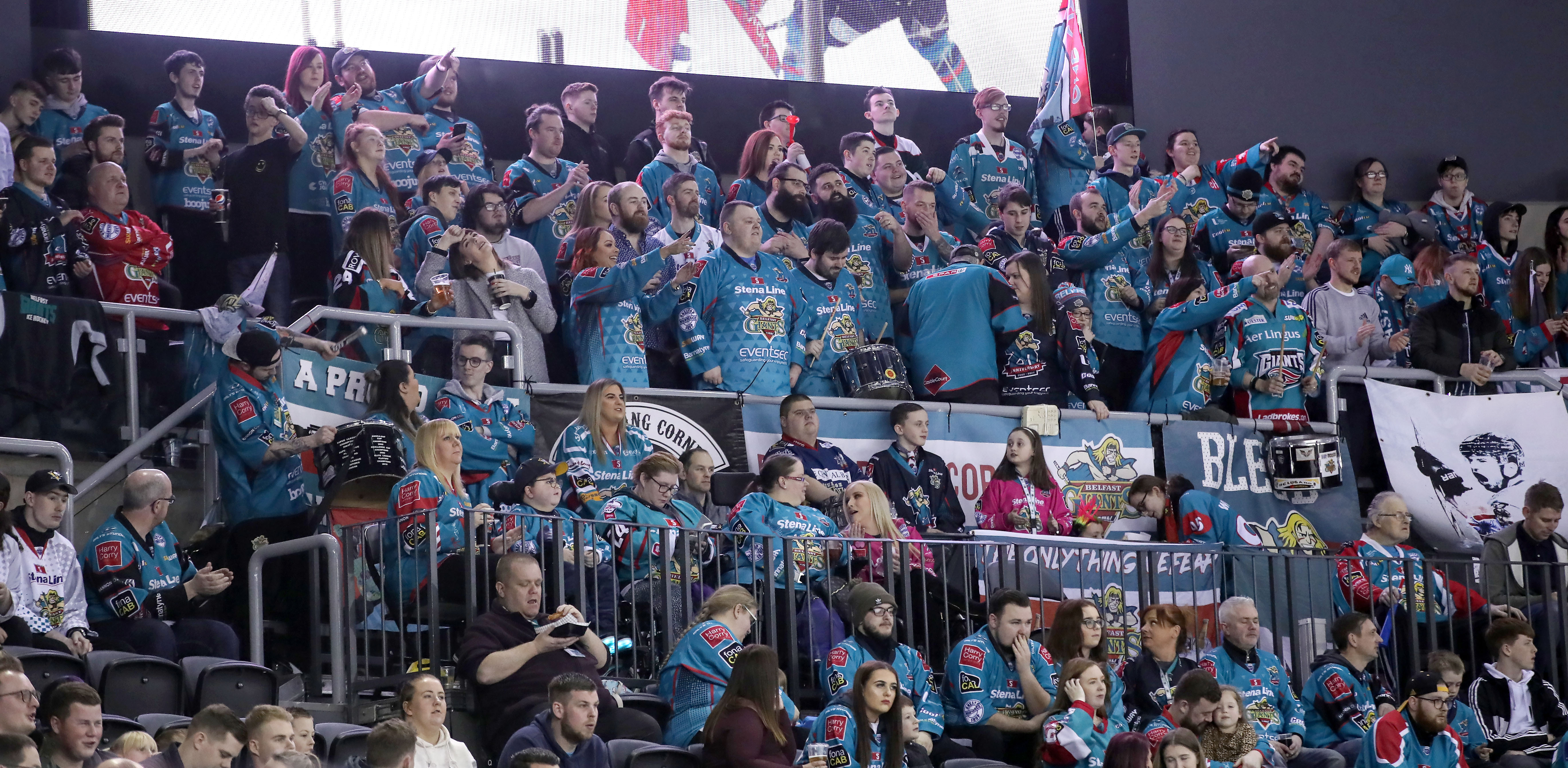 ---
Words: Joel Neill
Images: William Cherry / PressEye