Belfast Giants 5 , University of Manitoba Bisons 4
Second game of this two game series and the visiting Bisons were looking to make amends for the 6-1 thumping they took the night before.
And it was the Univeristy team who opened the scoring, while Matt Towe sat in the box, the powerplay unit of Manitoba took advantage. Sean Christiansen putting the puck by Tyler Beskorowany.
The lead only lasted a few minutes before a backdoor play put the puck on the stick of David Rutherford, for his second goal of the weekend that leveled proceedings before 10mins of the game had passed.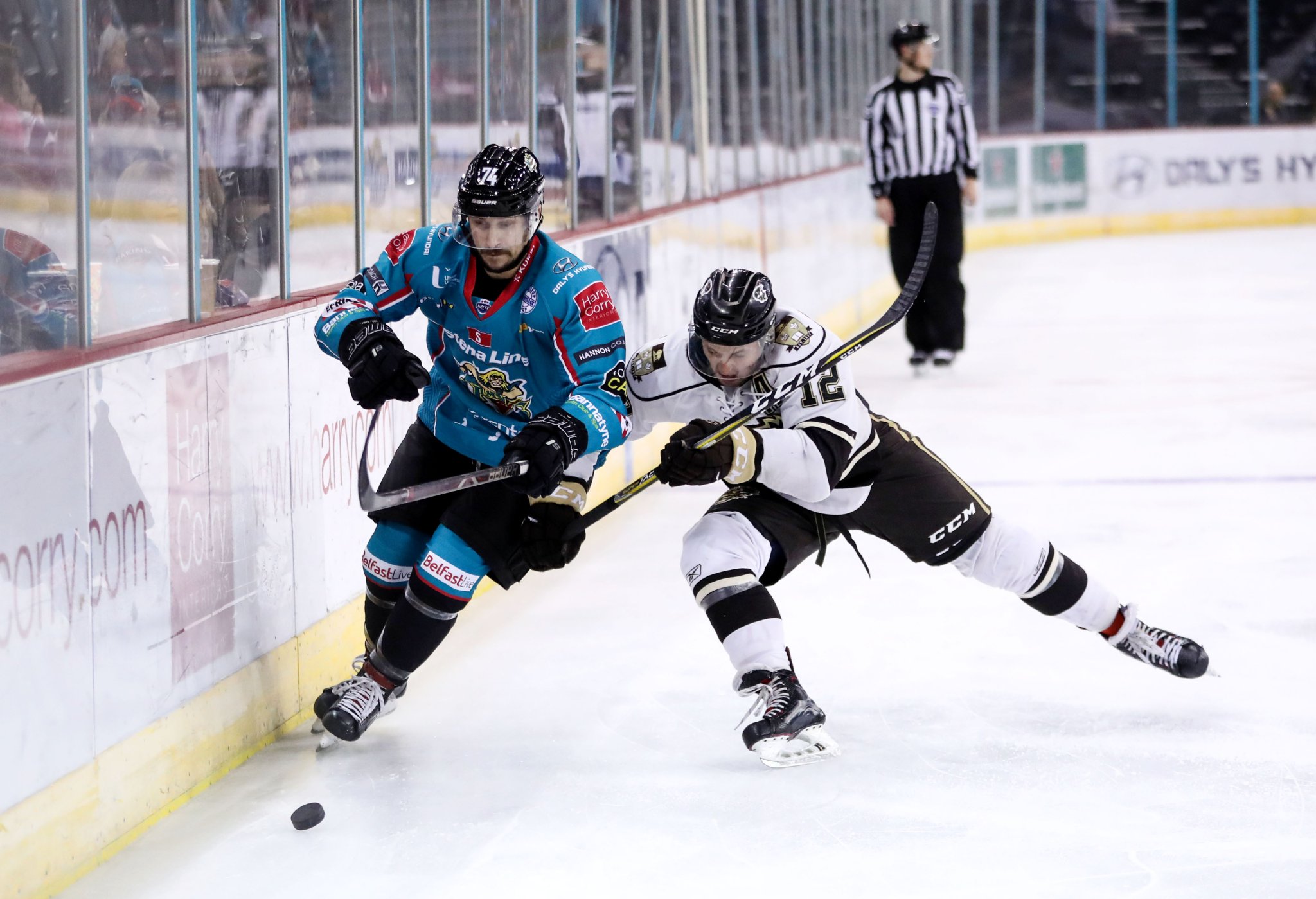 The Bisons came into the first period with a jump and showed a lot more intent than they had the night before. Beskorowany had to deal with a breakaway within the first minute of the game and the visitors out shot the home team 15-14 in the opening stanza.
The Giants would look to step it up in the second but it was the Bisons who would again regain the lead. Captain Stovin with the marker off an assist from Christiansen. But the Giants hit back immediately with Beauvillier opening his account for the Giants by roofing it by Sydoya in the Bisons net.
The the Giants began to take control. 3 quick fire goals from Hook, Ferland and a blueline bullet from Vandermeer meant the Giants had moved from 2-1 down to 5-2 up. And therefore with 7 minutes left in the 2nd period, Andrew Dickson entered the fray in place of Tyler Beskorowany.
The PK unit continued to get a workout for the Giants and the Bisons capitalised. Nault firing by Dickson on a 5 on 3 to make it 5-3 as the period came to a close.
Final period was a more contained affair, Giants looking to work on defensive strengths while the Manitoba pressed to get closer to leveling the game.
Nault was able to get his second of the game and bring the score within a goal, but the Giants continued to control the play and round out the series win.
All in all a very successful pre-season series for the Giants who now have almost two weeks off before they travel to Dundee in the Challenge Cup.
---
Words: Patrick Smyth   Pictures: PressEye  Audio: A View From The Bridge