Belfast Giants 6, University of Manitoba Bisons 1
The University of Manitoba Bisons returned to the SSE Arena recalling the split series that the teams undertook 12 months ago. The visitors arguably leaving Queens Island the happier given their 6-4 victory on the Saturday and the smash and grab Spiro Goulakos goal that was needed with 11s left on the Sunday for the Giants to salvage a victory.
A different story a year later as the Bisons, hot off a victory over the Fife Flyers on Thursday, and a tight loss to the Storm on Tuesday, were met with a much greater challenge on Belfast ice.
With a lot of new faces wearing the Giants shirt this season, it was 3 of those names that chalked the numbers onto the scoreboard for the home side. Former NHLer, Patrick Dwyer living up to his reputation with the opening goal of the night. Curtis Leonard was to double the advantage before Mackenzie Dwyer pulled one back for the Bisons.
The two goal advantage was restored before the 1st period concluded, Paul Swindlehurst sniping at Spriggs goal from the left side, the puck slipping high by the Bisons goalie and the new Giants D-man getting on the board in his first game.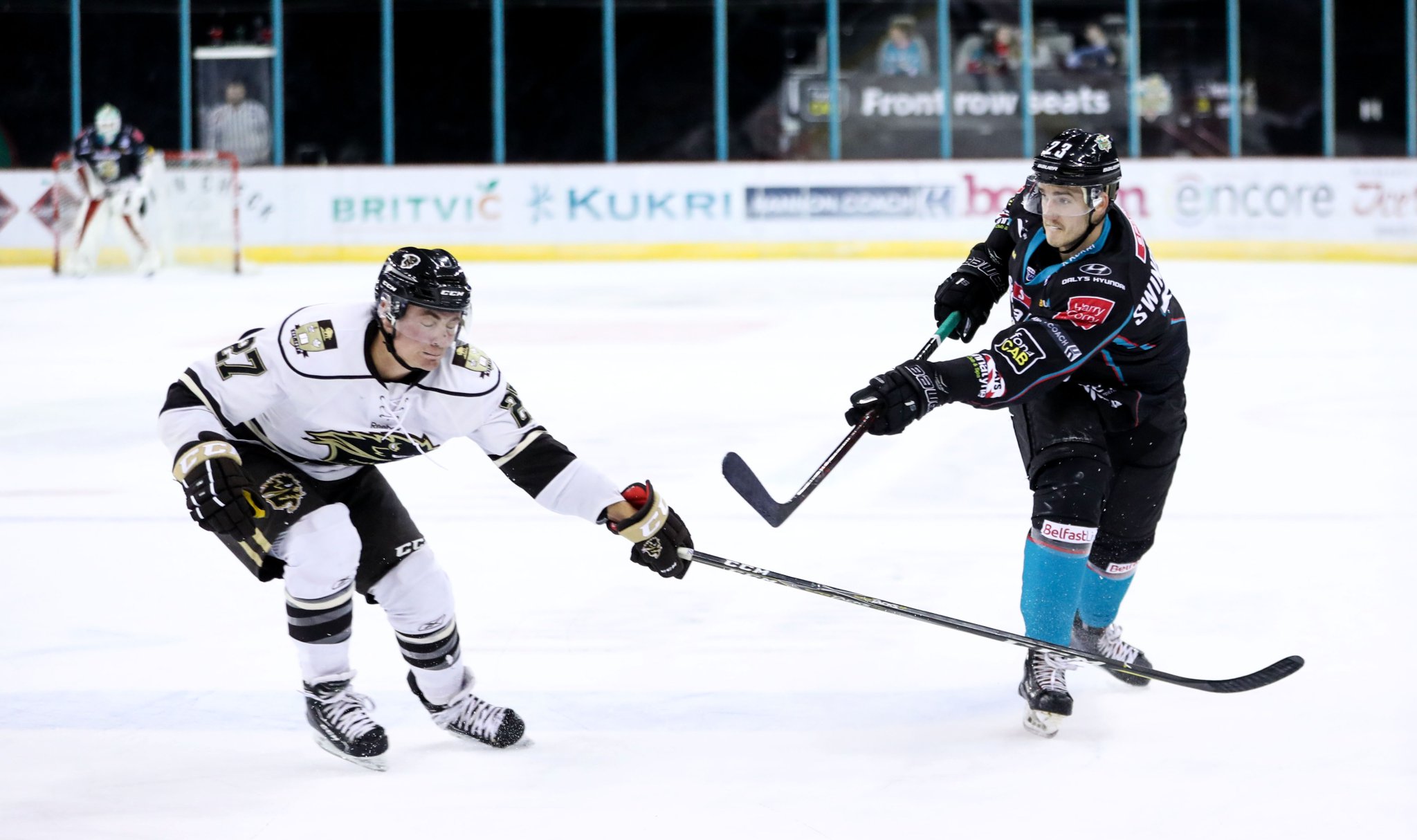 Second period had only one goal, David Rutherford with a solo effort off a pass from Tyler Beskorowany. And Beskorowany cemented an early place in the hearts of Giants fans with an overall outstanding performance and more specifically a penalty shot save midway through the 2nd period. The new netminder called upon when a Bisons breakaway was judged to be impeded in his shot. The Penalty shot was somewhat lackluster, but the new Giants' shot stopper easily handling the attempt.
4-1 into the 3rd and the Giants weren't done. Darcy Murphy was to compound the dispair for the visitors with a shorthanded finish to make it 5-1, and with under 10mins left in the game a Josh Roach slapshot through the slot was first tipped by PAtrick Dwyer, then by Lewis Hook and into the net for 6, another brand new name on the scoresheet for the Giants.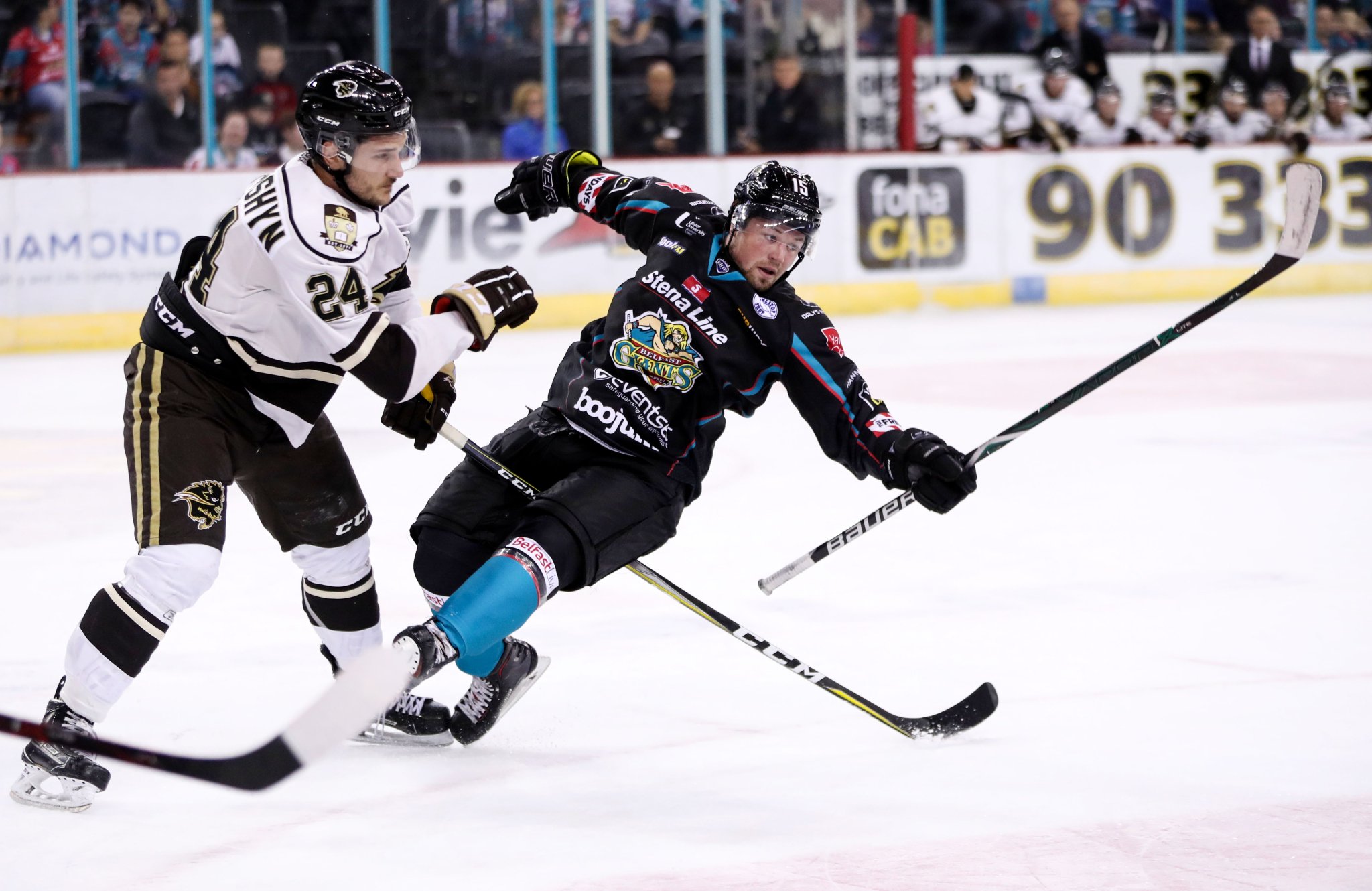 For a first outing the Giants looked to have benefited from an extended training camp. Beskorowany looks like a significant upgrade between the pipes, while the likes of Baun and Roach set out their stall early with offensive ability. Beauvillier, having only got off the plane yesterday, was used sparingly and the D, dealign with a team who put three by Manchester and 2 by Fife, stifled the Bison forwards and restricted the shots on Beskorowany to majority outside shots.
These two teams go again tomorrow at 4pm. The Giants looking a much more accomplished unit to that which iced in this fixture a year ago.
---
Words: Patrick Smyth   Pictures: PressEye  Audio: A View From The Bridge