Belfast Giants 6, Glasgow Clan 4 – Challenge Cup Group B
The newly monikered Glasgow Clan made their first trip of the season to the SSE Arena to face a Giants side well on their way to Quarter Final qualification in the Challenge Cup.
That qualification was confirmed with a 6-4 victory in what was an exhilarating game in Belfast.
The first period belonged solidly to the visitors and in particular Vaclav Stupka who with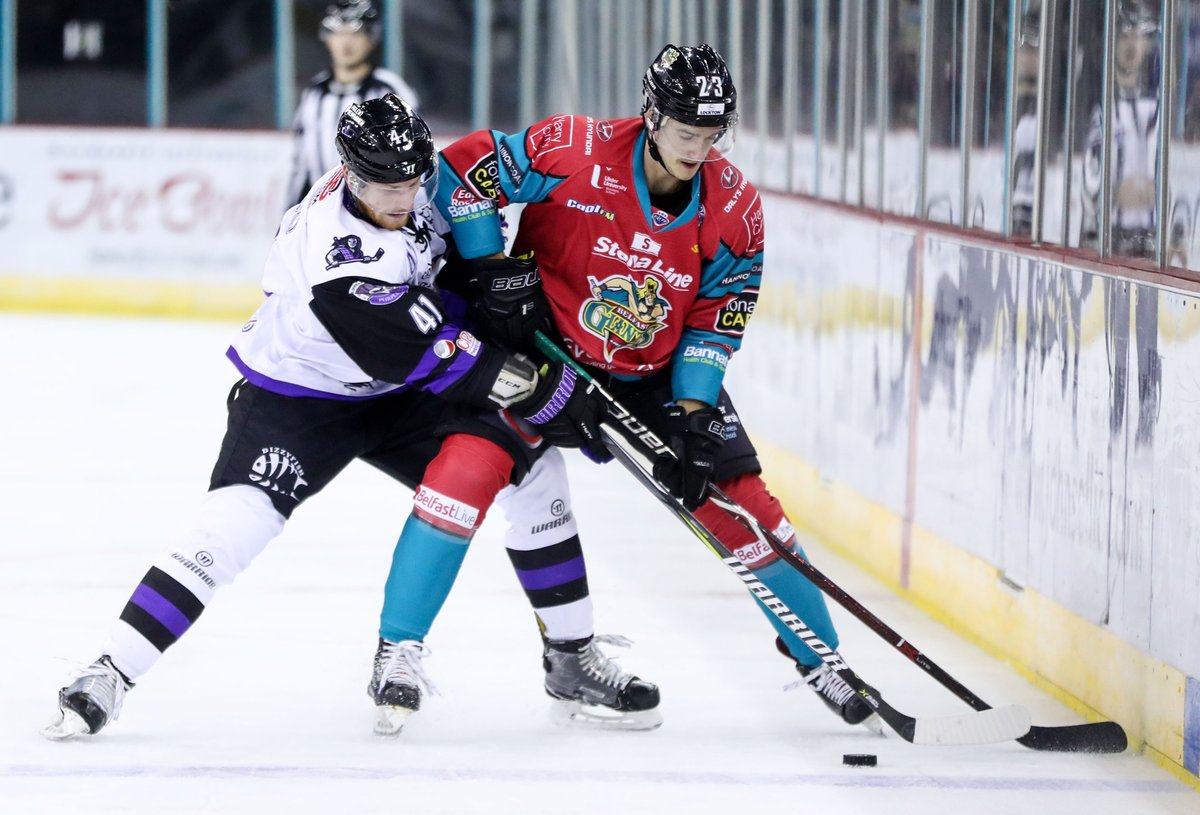 2 goals took the early advantage for Glasgow. His first goal on the powerplay took an unfortunate deflection off the stick of Gelinas to go high by Tyler Beskorowany, the Clan playing a quick cycle on the powerplay to give Stupka a clean one-time chance which he took advantage of.
His second goal was more clinical, a backhand tap through the 5-hole to double the advantage for the Clan. And with Scott Pitt furthering the Giants woes in the dying seconds of the period the Giants found themselves 3-0 down as the first break came.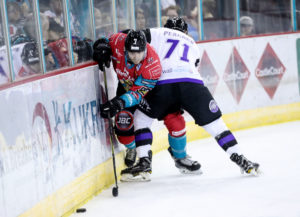 There was a big response needed.. and given. Four unanswered goals from the Giants put the Giants from the back foot to the front. Darcy Murphy's powerplay marker in the first 90 seconds of the period set the Giants on their way and then Kyle Baun brought the deficit to just 1 goal as the mid point of the game passed.
The equaliser came from Patrick Dwyer and before the period came to a close the Giants were in front. Mark Garside scoring his 50th Belfast Giants goal to make it 4-3, an outstanding turn around by the home side.
A big 3rd was needed. And it was the Clan who struck first on the powerplay. Scott Tanski brining it to 4-4 on the powerplay. Once again the Giants forced to respond.
Patrick Dwyer put the Giants ahead once more, this time a wrap-around goal as Dwyer took advantage of Rumpel sleeping in the Clan goal, 5-4.
The dying minutes of the game were a real battle with both netminders having to deal with a lot of traffic in front of goal.
Clan pulled Rumpel with 2.02 to go with a last throw of the dice. But it didn't pay off, it only took the Giants 12 seconds to take advantage of the empty cage. Dustin Johner going wide to put the puck to Kyle Baun who took the goal for his second and iced the game 6-4 with 1.49 remaining in the game.
The Clan tested the Giants and Adam Keefe's side had to respond, and they did with aplomb. Pete Russell can be proud with his teams performance on the road, but ultimately it proved fruitless.
Giants move on to fact the Nottingham Panthers on Wednesday in their first EIHL game of the season. Nottingham tonight lost 3-2 to the League Champion Cardiff Devils.
Challenge Cup Group B Standings
| | | | | | | | | |
| --- | --- | --- | --- | --- | --- | --- | --- | --- |
| Team | GP | RW | W | L | PTS | PCT | GF | GA |
| Belfast Giants | 4 | 4 | 3 | 0 | 8 | 1 | 17 | 8 |
| Dundee Stars | 4 | 2 | 1 | 2 | 4 | 0.5 | 8 | 10 |
| Fife Flyers | 3 | 0 | 1 | 2 | 2 | 0.3 | 7 | 10 |
| Glasgow Clan | 3 | 0 | 0 | 2 | 1 | 0.2 | 9 | 13 |
---
Words: Patrick Smyth      Pictures: PressEye   Audio: Simon Kitchen / Joel Neill / A View From The Bridge