Following 3 seasons with the Belfast Giants, Blair Riley has taken the decision not to fulfil his 2 year contract and to move on from the organisation, with strong rumours of him remaining within the EIHL. Riley leaves the Giants having captained the team to the highest level of single season success achieved in the almost 20 years of the organisations history. 
Having lifted 2 Challenge Cups (2018, 2019), ErhardtConference Trophy (2019) and this season's Elite League title, Riley has solidified his reputation as a successful leader in this league.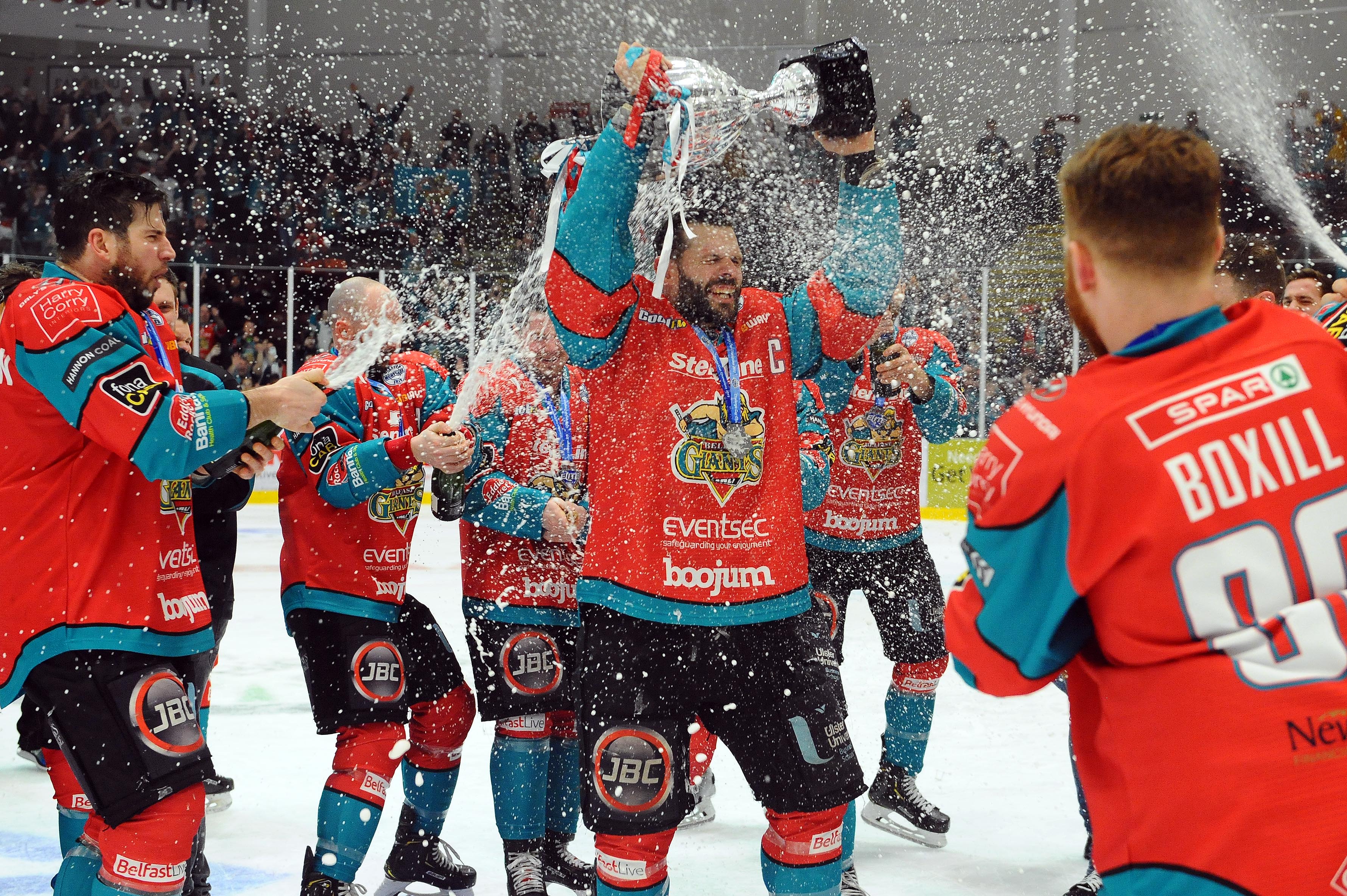 Arriving in 2016 from the Stockton Heat in the AHL, Riley's reputation reflected more on his ability with the gloves off than the gloves on. Yet he quickly set about identifying that his skills with stick in hand were more than capable to compete at EIHL level. He completed his first season having been voted by the fans as the 2017 Kingdom of the Giants Most Valuable Player.
Across his 3 seasons in teal, Riley averaged over a point per game and was awarded the Captaincy in 2017 when Adam Keefe made the move behind the bench. The captaincy role was one he grew into over the 2 seasons he wore the letter on his chest, and most notably in last season's championship year he was able to display many of the top leadership attributes that have made him such a valuable commodity in this league.
Sitting 6th in the All-Time points table for the Belfast Giants, with 89 Goals and 135 assists over 202 games, Riley's attitude on and off the ice made him a firm favourite in the SSE Arena. From celebrating in front of the Steelers' travelling support, to downing pints on stage at AVFTB Live with the fans, his character will be a tough one to replace.
But replaced he will be. 
Regardless of his destination, Riley should, and will, leave the SSE Arena as an Elite League champion, and with our thanks.
All the Georgie, Blair.
---
Words: Patrick Smyth
Photos: William Cherry / PressEye