By Joel Neill
This coming season, the Teal Army will be swapping the glamour of Sheffield industrial estates, Chippy Lane in Cardiff, "a restaurant" in Nottingham,  and literally all of Fife for the modest surrounds of Augsburg (Germany), Liberec (Czech Republic) and Lulea (Sweden) as the Belfast Giants venture back into Europe on their first Champions Hockey League campaign.
But, just what can the Belfast faithful expect from these brand new cities, hockey barns and teams?
Well, allow me- the Judith Chalmers of Larne, the Michael Palin of East Antrim- to be your guide as we take a look at some of the most hastily booked holiday destinations you're ever likely to experience.
---
AUGSBURGER PANTHER
Augsburg, Germany
The City
Augsburg is the third largest city in Bavaria, a region familiar to Giants fans who sought to drink Landshut dry in the 2012 Continental Cup. It's also the third oldest city in Germany, and unsurprisingly features stunning historical architecture including its Cathedral and the 70m tall 'Perlachturm', a 10th Century watch tower now serving as the town's clock and bell tower.
As is standard in Germany, getting around is easy. A comprehensive tram system serves the city along with the eternally efficient German train network.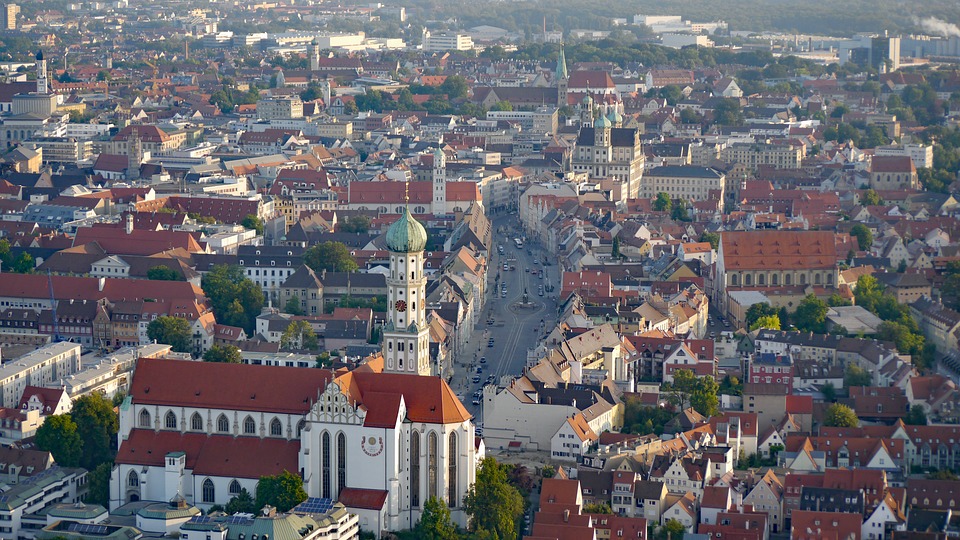 A major university town, it's no surprise that there's nightlife in abundance, including the infamous 'Peaches'. A loud and chaotic pub / cocktail bar / nightclub (open until 2-3am) frequented by students and people who wish they were still students alike. You can expect to pay around 5.00eur for a cocktail and 3.50eur for a .5L (or in real money, a pint and a bit) of Bavarian weiss (wheat) bier.
Bavarian weissbier… if you know, you know.
The Barn
Augsburger Panther play their home games in the (6,218 capacity) Curt Frenzel Stadium, noted for once being the only professional German hockey arena that was part outdoors. Up until 2013 it was a bowl covered only by a stadium style roof.
Major renovations were completed in the middle part of this decade, however they weren't without their problems. After completing the first stand between 2010-2012, the arena was closed for the entire 2013-14 DEL season, after excited fans (unbelievably) took their seats to discover that they couldn't see part of the ice.
The setback cost an additional 2.5 million Euros, and whilst the arena is now complete (and looking parful well), a lawsuit with the original architects is still ongoing. Yikes.
The side regularly enjoys crowds of 4000+ rowdy Panthers fans, and the Teal Army are sure to enjoy the different and unique atmosphere that comes as part and parcel of hockey in that part of the world.
The Team
Founded in 1978, the team was part of Augsburger EV ('Augsburg Skating Society') until 1994 when the Panthers were born. Clad in red, green and white (like a team closer to home who also used to play in a practically outdoor barn), they are considered a solid mid table performer and have never been relegated from the DEL, Germany's highest division of hockey.
With that said, their fortunes have been mixed. The side has never won a DEL Championship, however they did make it to the playoff semi-finals for the first time this past season after six visits to the quarter final stage in their past.
Augsburg's roster frequently mixes experienced Canadians and Americans along with strong home grown talent in order to compete in the fast and skilful DEL.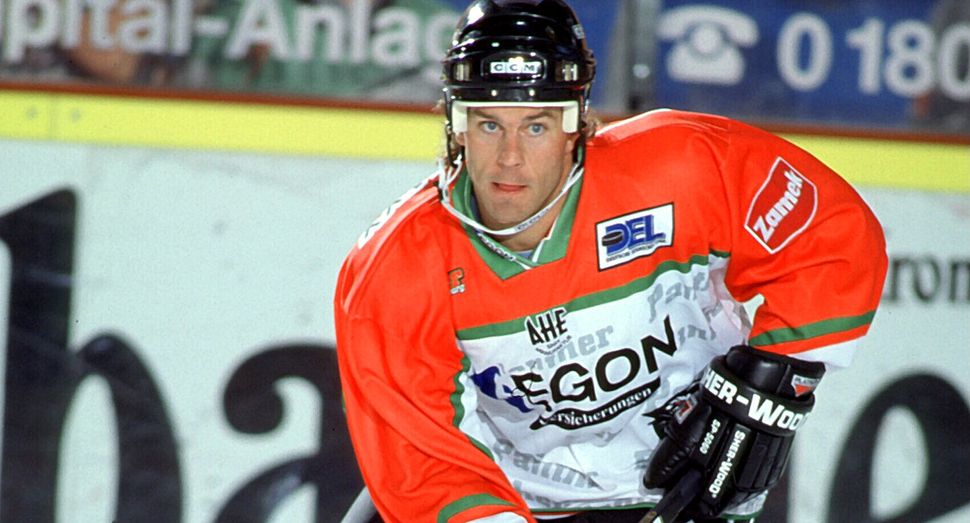 The club has many notable former players, but none shine brighter than all time leading scorer Duanne Moeser. One of only two retired jerseys, Moeser played in Augsburg for 15 years before taking on the role of Sports Director with the club in 2006 where he can still be found today.
He's like Adam Keefe mixed with Colin Shields mixed with pre-2014 Todd Kelman… mixed with a mullet.
---
HC BILI TYGRI LIBEREC
Liberec, Czech Republic
The City
Liberec, previously the Czech Republic's 5th largest city before extensive urbanisation swole the area up to 3rd, is home to the Liberec White Tigers- named after the rare species of animal found, studied and conserved in the city's zoo.
The city itself benefits from being pretty close quarters to Prague (less than an hour and a half, with fairly inexpensive transport links), but it also has one or two gems of its own.
It is known throughout the Czech Republic for its iconic Jested Tower, a (frankly terrifying) television broadcasting antennae situated on top of Jested Mountain. The lower reaches of the tower contain a restaurant and a hotel; perfect for taking in the spectacular views of Liberec and wider Bohemia.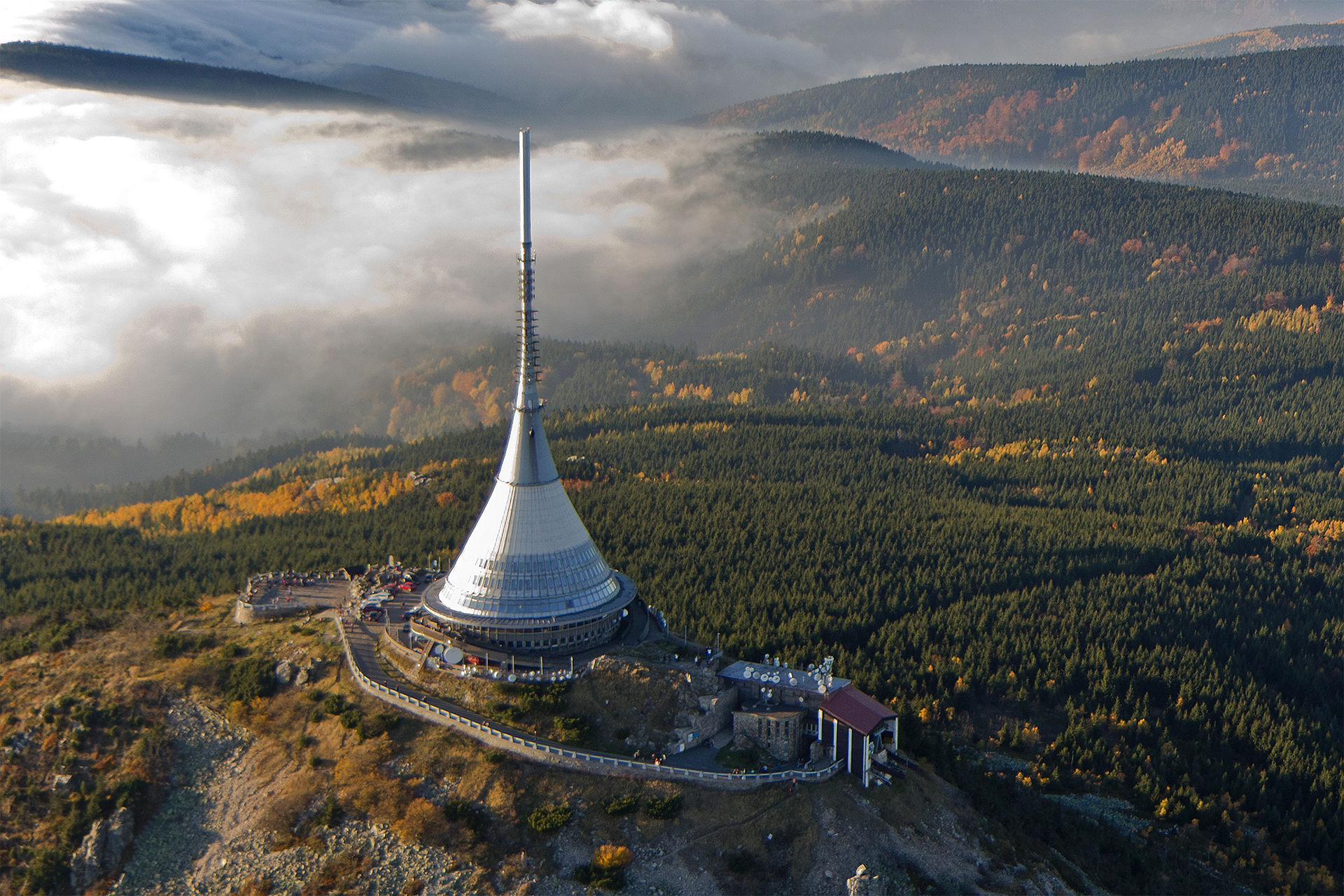 The city also boasts beautiful botanic gardens, great for a long walk to shake off the previous evening's festivities.
Speaking from personal experience, beer in the Czech Republic is almost laughably cheap. We're talking pence here people. And so, Giants fans will have absolutely no problem finding a watering hole for a civilised half before rolling into a tattoo shop and putting down the rest of your spending money on an arm piece which crudely translates to "I am f…" Ah. Just me.
The Barn
The White Tigers are currently based at Home Credit Arena, following a move to the newly completed 7,250 seater in 2005.
The team shares its home with Polish Basketball side Turow Zgorzelec, and the facility was also used for part of the 2008 World Junior Ice Hockey Championships.
Upon arrival, you may feel a slight sense of panic at the building's vague similarity to Sheffield's FlyDSA Arena. Please be reassured, you are so so far away from Yorkshire and David Simms is not about to poach you for a 50/50 ticket. Have a 5p beer and relax. You're on your holidays.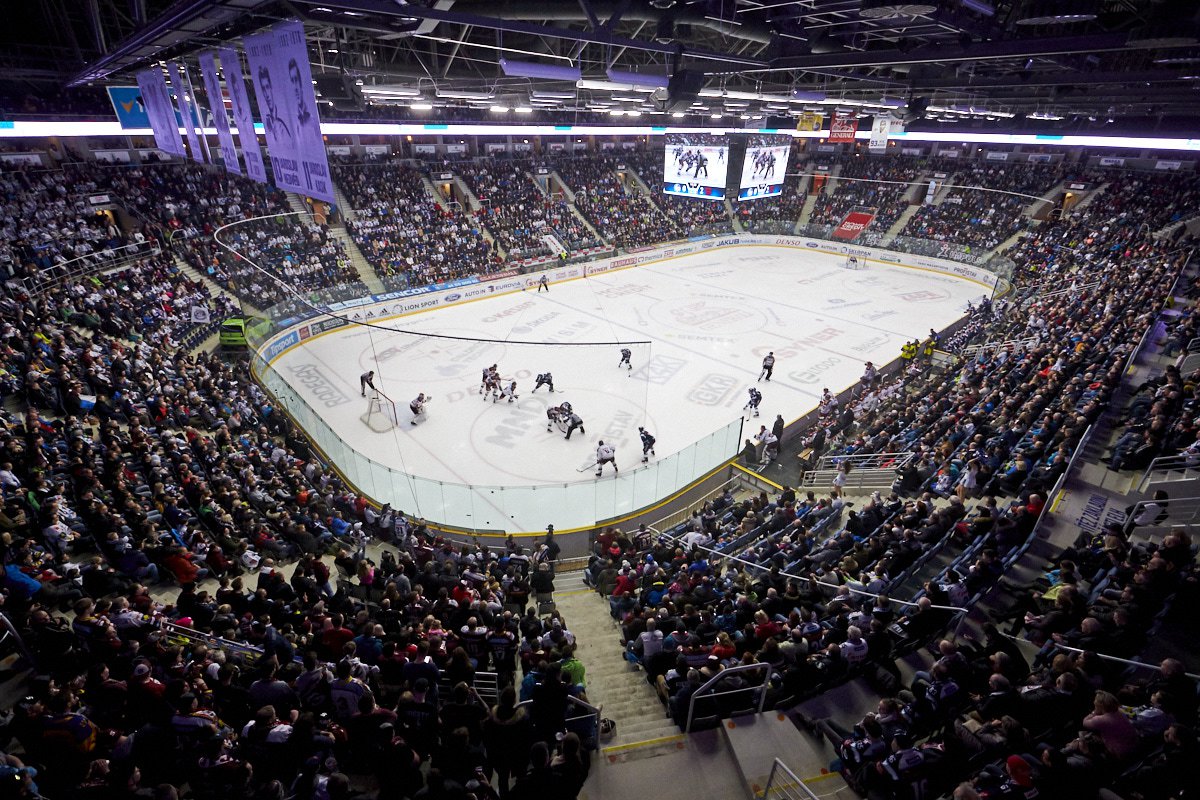 The Team
The blue and white Bili Tygri were founded in 1956 and have risen through the ranks of third and second tier domestic hockey to the Czech Extra Liga's top division, where they have remained since 2002.
The club does have an Extra Liga championship banner in its rafters, earned in 2015-16. Since then they have remained perennial contenders, with a quarter final playoff loss and two agonising defeats in the final; most recently last season. They also managed to reach the semi final of the CHL in the same year, and there's no doubt they'll be an extremely tough test for Adam Keefe's men both in Belfast and on the road.
Czech rosters are typically comprised of natives, with a smaller number of Russian imports and an even smaller number of Canadians and Americans. Like most other European leagues, the style of hockey is focused on skill and speed above all-out physicality, something their most recent side had in spades.
Among their most notable alumni is the impossibly handsome Petr Nedved, who made his name in the NHL with the New York Rangers before coming home to captain the Tigers for seven years and collect an impressive range of regular season records. His international career was also notable for his appearance for the Czech Republic at the Olympic Games some 20 years after his debut in the jersey of Canada.
Two passports. Who does he think he is? Us?
---
LULEA HF
Lulea, Sweden
The City
Lulea is in Swedish Lapland (SWEDISH LAPLAND) just 68 (SIXTY EIGHT) miles from the Arctic Cirle (THE ARCTIC CIRCLE).
Take a minute to let that sink in. The Belfast Giants are going to play ice hockey in the Arctic Circle. Kinda.
The stunning coastal city in Northern Sweden has around 75,000 inhabitants and is the smallest CHL destination, but by no means the least exciting.
Because of its Northerly position, the area is famed for its never-ending nights during summer. Two hour long sunsets around midnight are followed by an almost immediate sunrise. Thankfully, the Giants don't venture North until October, so there's a good chance you'll actually get some sleep. Wait, scratch that.
If you're sightseeing, the city is famed for the Gammelstad Church Town, a cluster of well preserved wooden houses and stone churches from the 1400s. This is especially extraordinary because Lulea once had a very strange knack for inexplicably going on fire- major blazes devastated the region in 1653, 1657 and in 1887.
Other points of interest include the world's first shopping mall, opened in the 1950s, and Facebook's strictly-off-limits European data centre. The centre, the size of 11 football pitches and Facebook's first investment outside of the US, was chosen partly because of the freezing Arctic winds that are harnessed to provide cooling for their servers. Chances are if you've liked a post on Facebook, you've already digitally visited Lulea.
The one downside to Sweden is the sheer price of having a nice time. As revealed by AVFTB Presidente Patrick Smyth, the city has the steepest beer prices by a fairly eye watering margin, indicative of the general cost of the trip. This is something that many fans seem to have factored when booking their travel.
? European Exchange Rates

? Average 500ml Lager Price

?? Augsburg: €3.50 = £3.08
?? Liberec: 28Kč = £0.95
?? Lulea: 64kr = £5.24

(Source: https://t.co/XPp3jwNE1g)

— A View From The Bridge (@AVFTB) May 22, 2019
The Barn
Lulea play out of the 6,300 capacity Coop Norrbotten Arena.
Opened in 1970, it was known as Delfinen ('The Dolphin') until 2002 when it was refurbished and naming rights were sold to Swedish retail company Kooperativa.
The Team
Lulea have competed in the Swedish Hockey League since their formation in 1977, last tasting domestic success with a league title in 1996. Since that year, however, they have only failed to make playoffs twice- with two final losses and most recently bowing out in the semis.
Their last major success has come on the European stage- Lulea were the inaugural Champions Hockey League winners, defeating fellow countrymen Frolunda to take the big prize in 2015.
---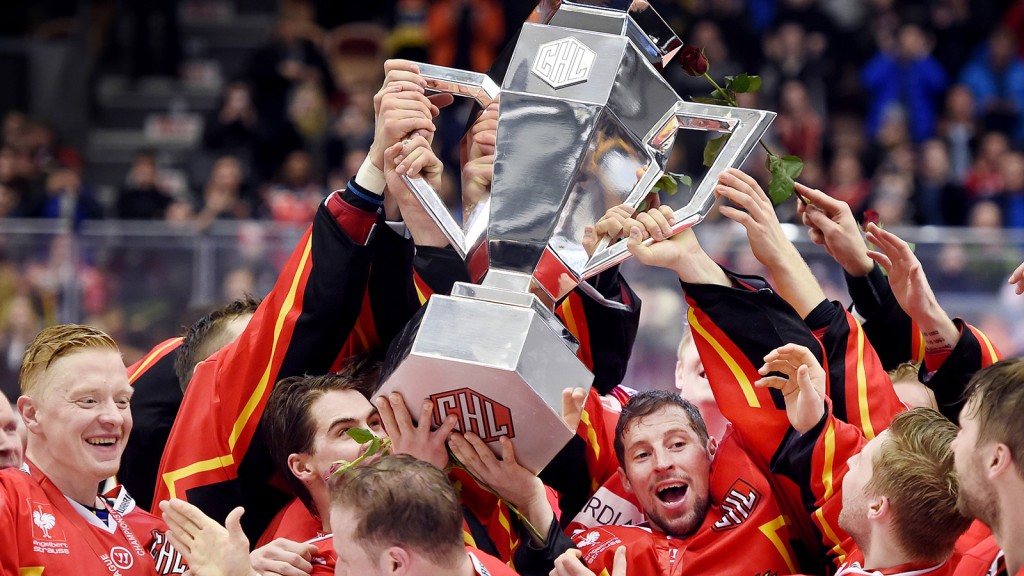 In fact, of the CHL's five winners, Frolunda went on to make up another three. Take that as an indication of the quality of Swedish hockey, and the challenge that lays ahead for your Belfast Giants.
The team, once again, is predominantly native. SHL players are regularly signed to the NHL or its farm system, and Swedish hockey players are very well represented in The Show. Sweden is unsurprisingly dominated by winter sports- and it shows.
Another huge challenge in a group of huge challenges? Maybe. But it's another one that Adam Keefe and his 2019/20 Belfast Giants won't back down from.
---
Words: Joel Neill