Regular contributor Stephen Smeeth tries to focus on the season ahead with the perspective of what has gone before.
Almost a year since Kingdom of the Giants kindly posted a little blog from me. To summarise that piece, it was just to get everyone excited, ready for the 2018/19 season and refresh some memories to get us all back into the zone for another rollercoaster campaign.
I mentioned the things we all do on game night, the things that happen around us and of course the game itself, the whole package that comes once you buy a ticket. I touched on one or two memories from seasons gone by and I was rather taken aback by the positive feedback I received as well as you guys offering your own thoughts and memories – it's always nice to start something and others to contribute.
If there's one thing I love, it's hearing about days gone by and things that happened on and off the ice. That's why An Audience with Taff SHOULD be a thing. Make it happen!
Anyway, the main message I wanted to get across last year was: ENJOY THE MOMENT. Little did I know that Adam Keefe and his pupils would deliver those moments time and time again. I took my own advice and did just that.
The 18/19 campaign for me was probably the most sensational and surreal of seasons I have been part of in my ten or so years following the Giants. Offer me 3 trophies, 3 finals last August and yeah as cliché as it is, I would have laughed and told you to wise up. I feel sorry in a way for any new fans who started in 18/19 because the bar is set for them and they haven't really went through trophy droughts and heartbreaking nights to fully appreciate what last season really was.
At the start of the season I remember we found ourselves either bottom or near the bottom of the table and the obligatory meltdowns were making noises. But one thing that sticks for me is an AVFTB podcast and it was the Real Deal Joel Neill who said that we will get it right, something will spark some night and we will go on to special things – and oh boy we didn't half.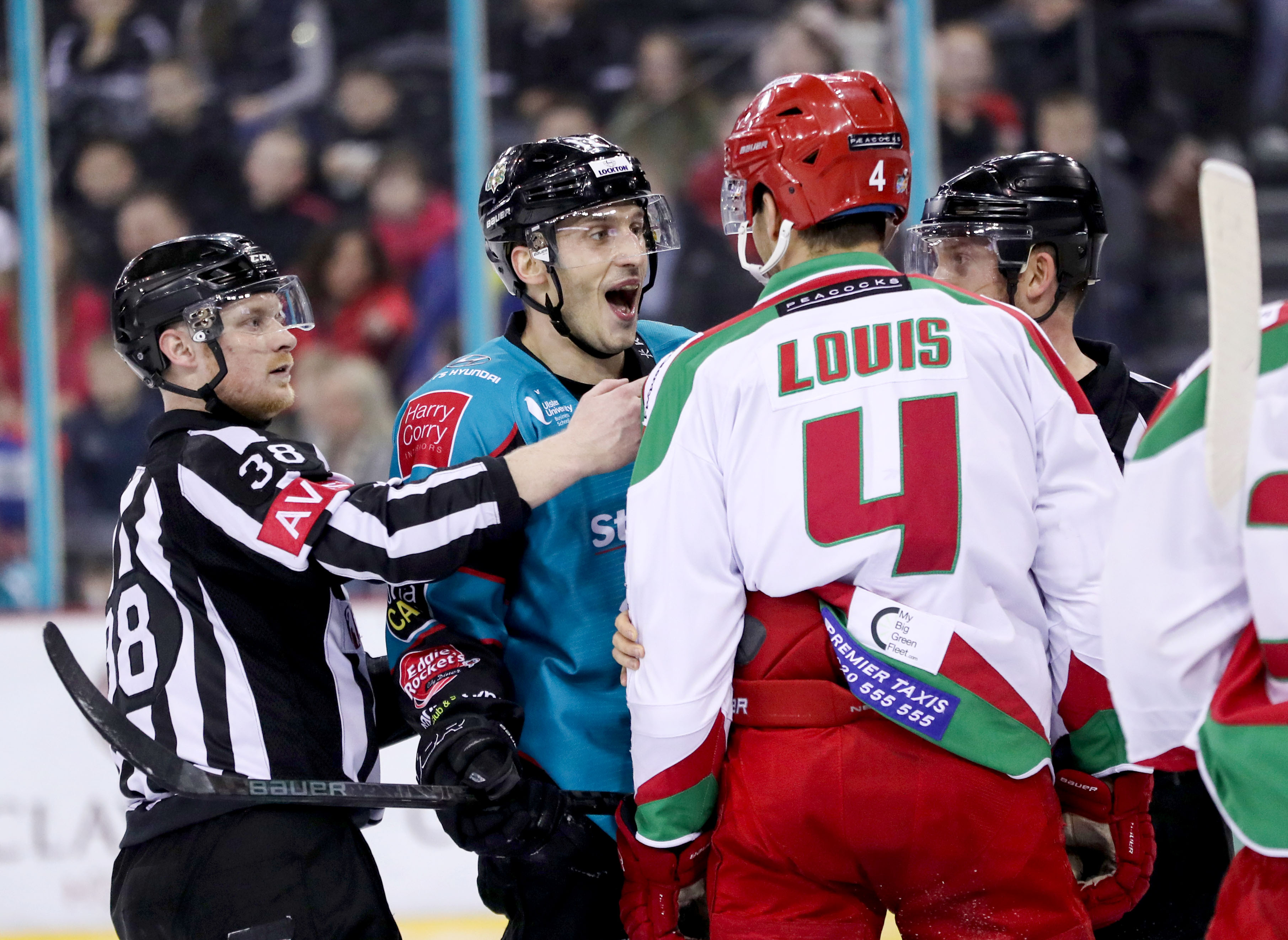 From smacking 8 past the NHLers in their own pad, TWO 0-3 comebacks against Clan, Conti Cup first stage, Conti Cup second stage with THAT Arlan game – if you know, you know… Vengaboys against Katowice, double header win v Sheffield, the Cardiffy Calgary destruction force coming into Belfast to "collect" 4 points but instead "delivering" 4 to us. (also, whinge all you want – it was a goal, puck was over the line, we deserved it and it was the correct decision).
At a stage we were ELEVEN points adrift and did I believe? No, I didn't believe. Contrary to what people think, "believing" doesn't give Adam Keefe extra powers. For me it was gone and don't ever question my loyalty because I chose to be realistic and think that it was out of reach – I'm confident many Giants fans were thinking the same. Anyway, the pendulum swung MASSIVELY our way even after we had a few slips.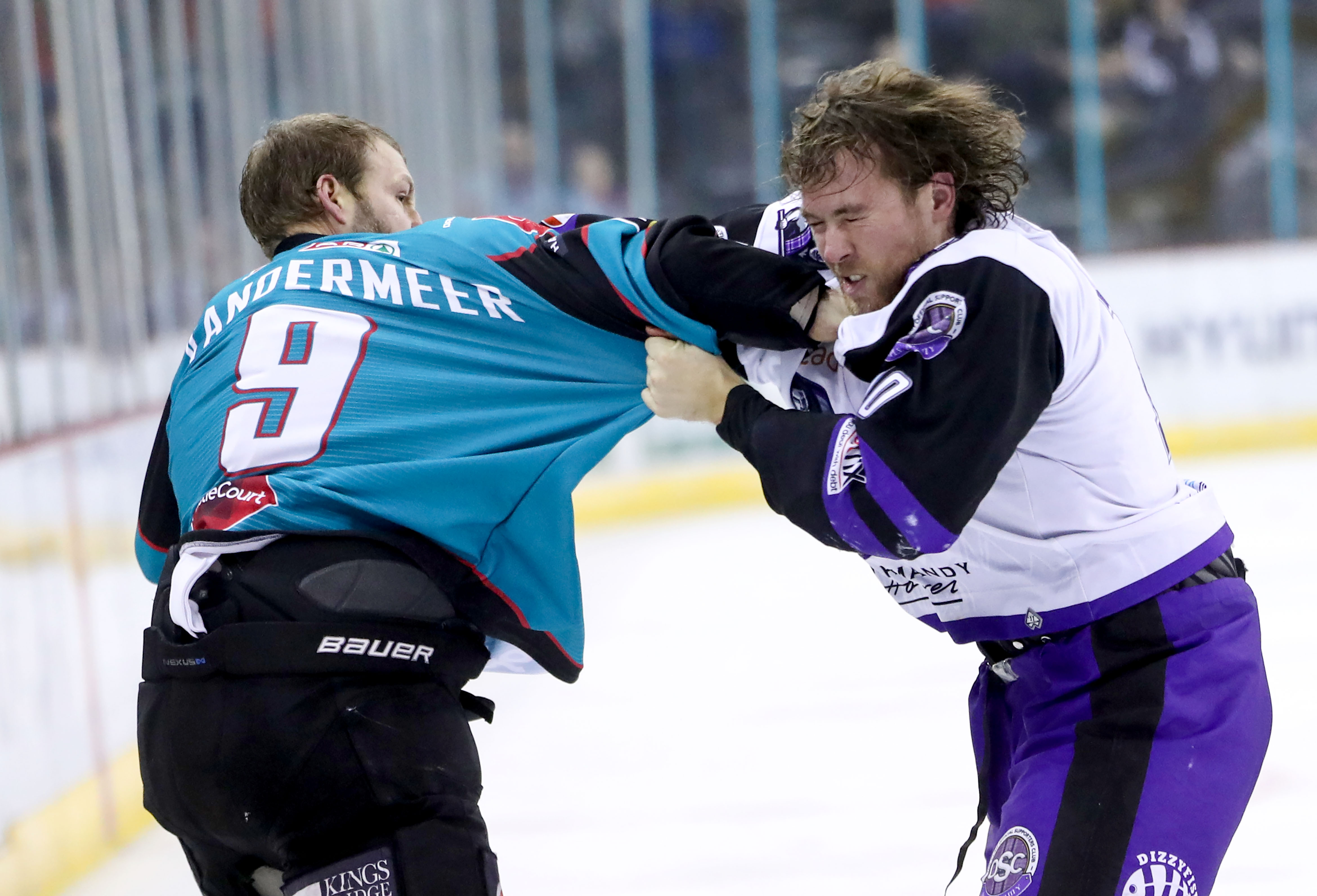 It came to the final Sunday of the season and we had already played. NOTHING we could do. Coventry v Cardiff. A point is all Cardiff need. An overtime loss would do it. But it wasn't meant to be, Coventry against the odds beat the Devils and we were champions for the first time since 2014. Incredible. Another thread could be created just for that day alone and how everyone felt and reacted. I'm sad that a lot of the 18/19 team have moved on but I'm glad I was around to see that team – they were special. 19/20 is fast approaching and a new era begins, so regardless of what happens, just enjoy the games and the moments.
When you are heading to your door and hear "Letssss Get Ready to Rummmmble" as the players take to the ice or those special double header weekends when you're sick with nerves and worry, embrace this and embrace the guys you see wearing teal – there's some heroes on that ice and you may not even realise until they are gone. I look forward to seeing you all in 19/20.
Thank you to KOTG for once again giving us a platform. 
---
Stephen got in touch with us to share his thoughts by e-mailing us a KotG.
If you'd like to get involved, please just drop us a line at articles@kingdomofthegiants.com . We want to be your platform for Belfast Giants and Hockey opinions.
A site by the fans for the fans.
---
Words: Stephen Smeeth
Picture: William Cherry / PressEye