Adam Keefe's Belfast Giants tasted their first defeat of a landmark 20th season in the Czech Republic on Thursday night, falling 6-1 to a game Liberec side who had been humbled just a week earlier in Belfast.
The Czech Champions had perhaps underestimated the Giants in their first meeting, losing 5-4 in a famous night in the SSE Arena. It was clear this time around that they had given Belfast the respect they deserve.
Jesse Forsberg was missing for the away side, who went two goals down in the first period with starting netminder Shane Owen posting 18 saves.
The Giants were dogged defensively- most notably killing another 5 on 3 power play in the first period. But offensively there was little to present a legitimate threat to Liberec.
Ben Lake took away the honour of scoring the club's first ever CHL away goal, striking the Giants to within a goal with a one timer in the second period.
SCORING SUMMARY
FIRST PERIOD
0-1 Libor Hudáček / Assisted by Lukáš Derner and Michal Birner at 0:39
0-2 Petr Jelínek at 8:39
SECOND PERIOD
1-2 Ben Lake at 24:26
1-3 Marek Zachar / Assisted by Petr Jelínek and Tomáš Havlín at 28.14
1-4 Libor Hudáček / Assisted by Jaroslav Vlach at 29:06
THIRD PERIOD
1-5 Radan Lenc's / Assisted by Tomáš Filippi at 45.15
1-6 Rostislav Marosz / Assisted by Radan Lenc at 59.58
KOTG asked YOU, the Teal Army, for your thoughts on the game and the CHL experience so far- whether you're on the road in Europe or tuning into Premier Sports on game night.
Here's what you had to say:
Views presented here (sober or otherwise) are those of the fans credited and do not necessarily reflect the views of KOTG, AVFTB or the Belfast Giants.
Simon Kitchen- AVFTB
Davy McGimpsey- AVFTB
I think our best spell of the game came from say 7 minutes to about 17. At least 3 odd man rushes that produced grade As but some rushed finishing/wrong option passes meant we didn't work their goalie enough.

Then the polar opposite in terms of chances for them.

I think even though he's exposed Owen will want another go at at least 3/4 of theirs. We lost the physical battles we looked slow and got trapped deep loads of time. They were getting full changes with high O Zone pressure and we couldn't get out. Gassed our legs. BUT. We were up against a bigger faster better team and you gotta hand it to them.

They executed their game plan. Early goal against was a killer. Sucked our energy but we rode our luck. Got back in it but the 3rd & 4th especially the giveaways killed the game as a contest.

Our PP was criminally bad. They strung three on the blue line and we weren't willing or fast enough to chip and chase. We couldn't get ozone time and they looked more dangerous on the PK than we did on the PP ultimately coming up with the SH Goal. I could go on.

You learn much more in defeat but you have to look at the gulf in opposition and the opposition will learn respect from this too. They underestimated us last week in Belfast.

They played a 60 minute game last night. We didn't. Three games against top oppo with an un-ideal travel schedule took its toll too. Boys didn't get in until 1am the night before. Lots of reasons. No excuses.
Roisin McKavanagh
Liberec is the Lisburn of the Czech Republic… frig all in it. Couple of Katowice fans joined us to support Wronka and Owen. Lovely lovely people. Have no idea why I thought someone was gonna get [REDACTED] because they were all so nice.

BIG BIG FAN OF CZECH BEER.

In all seriousness. Game got off to a bit of a bad start and never really recovered from it. But sure we all had a good time didn't we.

Only here for the beer.

UPPA GIANTS

I'll leave you with some words of wisdom from the great Scholar Geraint Walters.
Noel Gillespie- The Whiteboard
You find me playing musical chairs on the train to Munich, as there seems to be a liberal idea on telling passengers whether a seat is pre-booked or not here…

I'll give Landshut a wave as I go by.

To play or not to play, that used to be the decision EIHL teams had when asked to enter the Champions Hockey League. The level of play was higher than what we could expect at home, with all due respect to the players of the EIHL.

Not anymore. The league has moved on since then, the quality of the players the league can attract is improving (with four line hockey likely another factor), and teams that, whilst still behind the continent's best, can compete on any given CHL night.

The experience of playing at this level makes it all worthwhile for me.

This trip has been a lot of fun so far. Prague is a beautiful city as I'm sure you're aware. Liberec is a bit out of the way, but easy enough to get to. Not as easy to get back from, but made easier by the BC karaoke bus… Actually, I'll say no more. There was craic. Let's leave that there.

Meeting up with Giants fans I haven't spoken to in a while, meeting new fans, meeting old friends, being greeted with Ahojis from some Liberec fans while walking through the concourse in Liberec, the breeze of waved flegs behind me and near on sixty minutes of chanting. It's been a lot of fun, something I've come to expect from my previous trips around the EIHL and in Bremerhaven with the Giants.

The atmosphere at European games is always worth the price of admission, seeing different hockey cultures up close in person. Liberec's fans wave their scarves after each goal, both in the fan corner and around the rink. We've seen Augsburger in Belfast, so I can't wait for the atmosphere there on Sunday. Liberec's fan corner was similar at home, without the same number of flegs and bellies on show.

And Giants fans will get to experience their own piece of German hockey culture on Sunday, as seemingly the away section in Augsburg is largely standing room only. Auf Gehts Belfast Giants Fancurve.

The level of hockey has been incredible, experiencing European hockey culture again has been incredible, and the Pilsner Urquell has been incredible. Whatever happens throughout the remaining games, the Belfast Giants' first trip into the Champions Hockey League has been fantastic both on and off the ice.

There's still time to get to Augsburg. 'Mon over.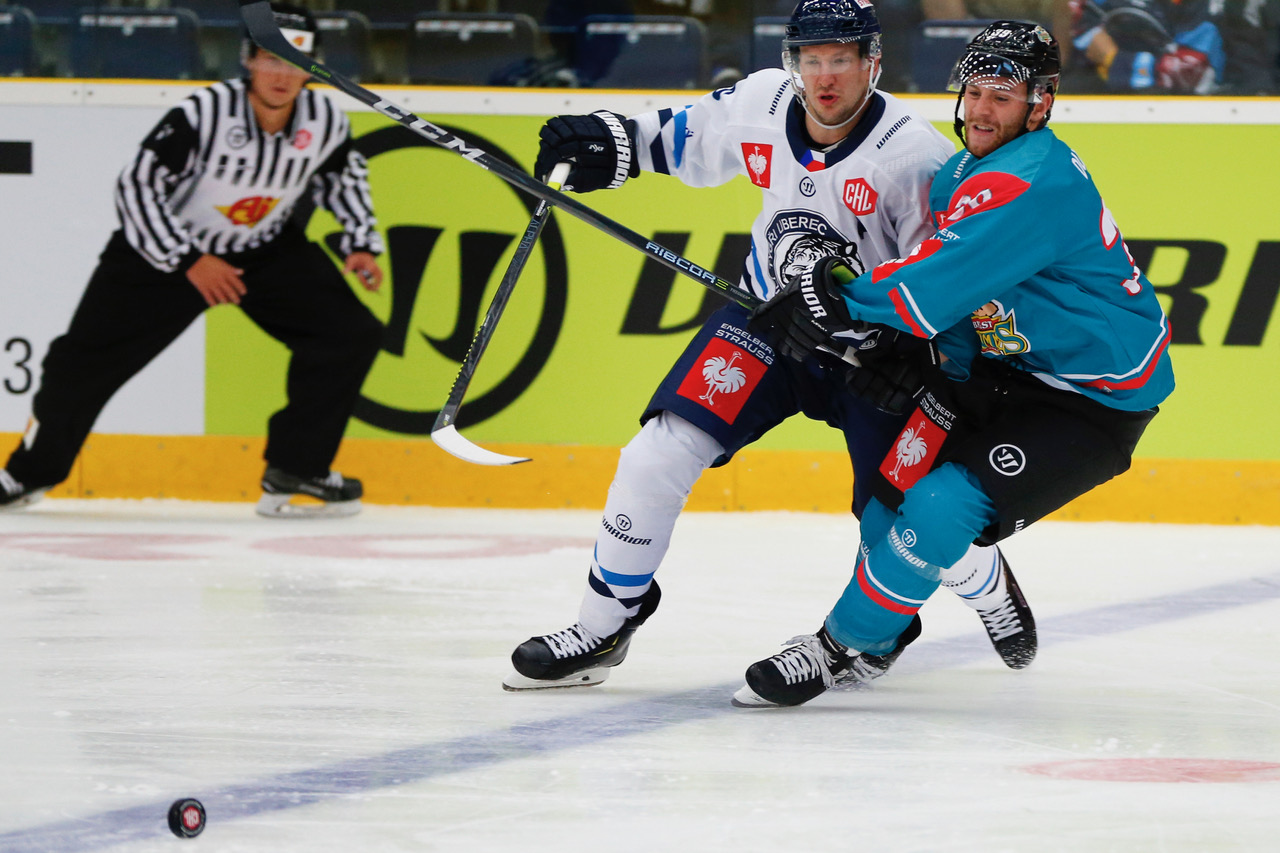 Duncan
Where to begin. Going into the CHL I had low expectations on how we do and just hoped we would compete and not embarrass ourselves on the European level. After the first two games, we have managed to get more points than I would have thought we could have managed throughout the whole group stage.

The first game from a pure hockey perspective was the best game I have watched in person. The compete level, old school hockey, no let-up in play, the hair, the game had everything. If we had games like that on a regular basis the barn would be sell out each week without question.

The Giants competed, battled and beat a team who it looks like arrogantly thought they could just turn up and beat the Giants. The sour grapes at the end by their coach added to the result. This win put the Giants on the map in a big way and should help us in the years to come to attract even more players.

The second match against Augsberg was the best atmosphere at the Giants match ever. I saw a post earlier in the day about the number of fans who had made the trip over to Belfast and they were going to do a walk over to the ground. We made the effort to go down to the Odyssey early to see them walk over.

That was well worth doing. Fans being loud, proud, colourful it was brilliant sight. Belfast fans mingling in the middle of there group as well. All of them I spoke to and spoke to quite a few were all pleasant and respectful and a true credit to their club and their city.

When they got into the Odyssey they behaved as fans should. They got behind their team from start to finish. They were not hockey family, they were not happy-clappy, they were clearly Ultras. I want more of this at games! While they did go overboard on some things, for the most part, they made the game a spectacle to be involved in.

With the game itself, the Giants didn't look outclassed and preformed at a real high level. In my opinion, not as good as the first (was still a good game) but the atmosphere was so much better. It had the awful drama at the end but I really enjoyed the game.

The Odyssey will have lessons to learn if/when we get support over like that again. Make it a full bowl that has the away section allocated in that one spot. Open the doors earlier! I can't imagine how much money was lost as the doors didn't open with the 1000 Germans outside waiting for close to an hour.

This brings us to last night. What can you say? We were sloppy and while I think the score flattered Liberec it was the game that gave us a reality check. While I don't think we played really bad we got punished for our mistakes and at this level that happens. The over the top criticisms of Owen were ridiculous.

The problem I think was the first two performances increased are expectations. Reading online a lot of people thought we were going to win over there. People have forgotten the difference between EIHL and Champions League and how stark and wide it is. There will be tough lesson to learn which will stand us in good stead for the long season to come. We win as a team and we lose as a team.

Finally this European adventure has whet my appetite for more to come in the future. While the Continental Cup was good, and we had a real shout of winning going forward, we should try and strife to get into the CHL. That is what this sport needs to grow both nationally and around Europe. We have seen what the Champions League has done to football. If we (sorry have to add this bit) as a league have a stronger showing in the CHL this will increase the EIHL quality and help it grow.

I'm looking forward to the rest of the games in the CHL but we need to remember while we aren't making the numbers up, we are competing at a much higher level. We need to remember perspective. Things we get away with at EIHL league we won't and last night proved it.

I am very proud of the boys, organization, and fans during our time in the CHL so far. We have been seen, been heard and have made an impact in our short time in the competition. Just think about how we do in the years to come.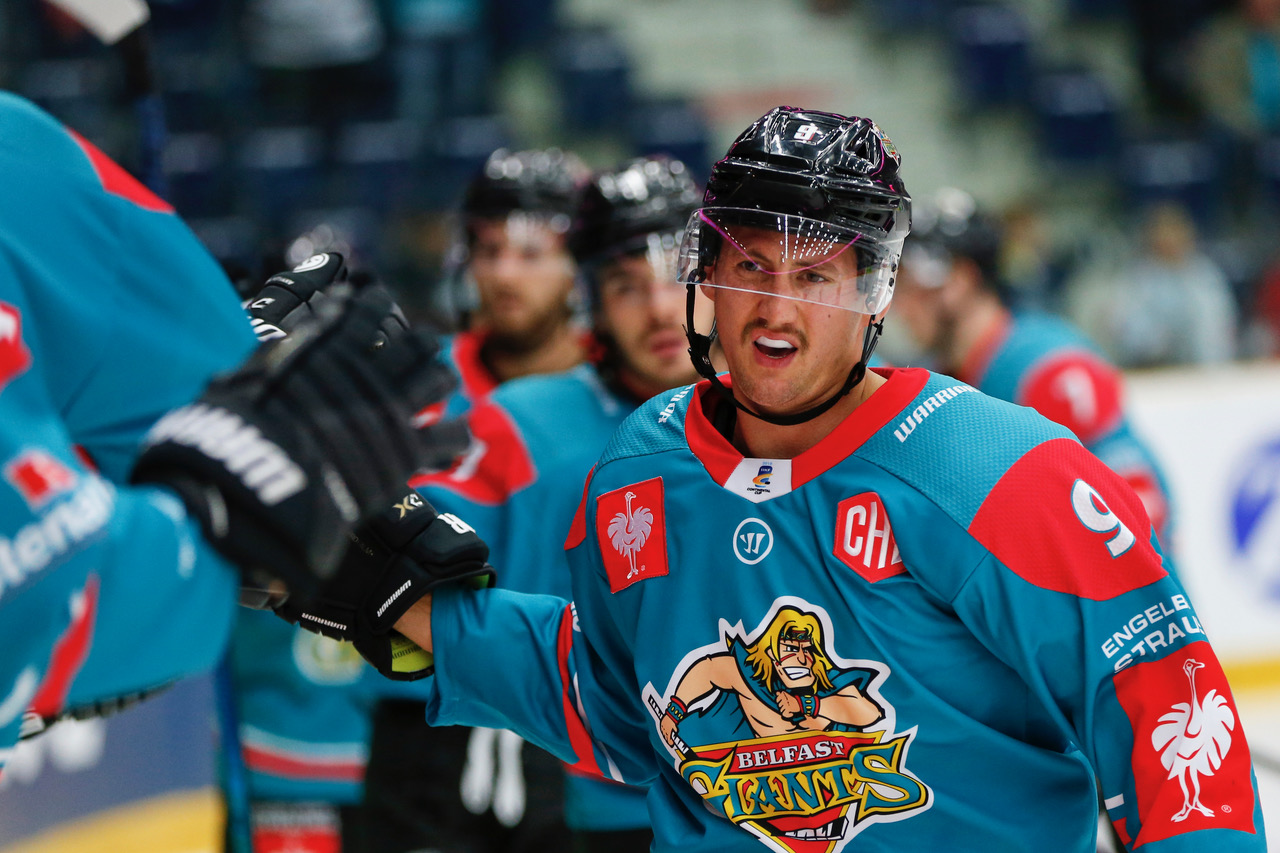 Thomas Brownlee
Just getting ready to head out into Prague to be a tourist for a day before we make our way to Augsburg tomorrow.

The game wasn't exactly the result we wanted, we really looked up against it most of the game and nothing seemed to be working, try as we might.

Liberec are an amazing side and claiming points at home was absolutely vital because road games in CHL are a different story to the amazing home results we pulled out of the bag.

Negativity out of the way?

We're a good team and even the best team will drop points and lose games, but anything that pushes us and helps tighten us for our league and cup defence is fine with me. Let's hope we can brush ourselves off and get to Augsburg in good shape ready to go again.

Also, maybe more importantly, I'm having a blast being an absolute mess around Prague with the absolute best people. There's been a lot of laughs and a lot of stuff that can't be repeated in polite society. This is what makes hockey away trips that much more fun.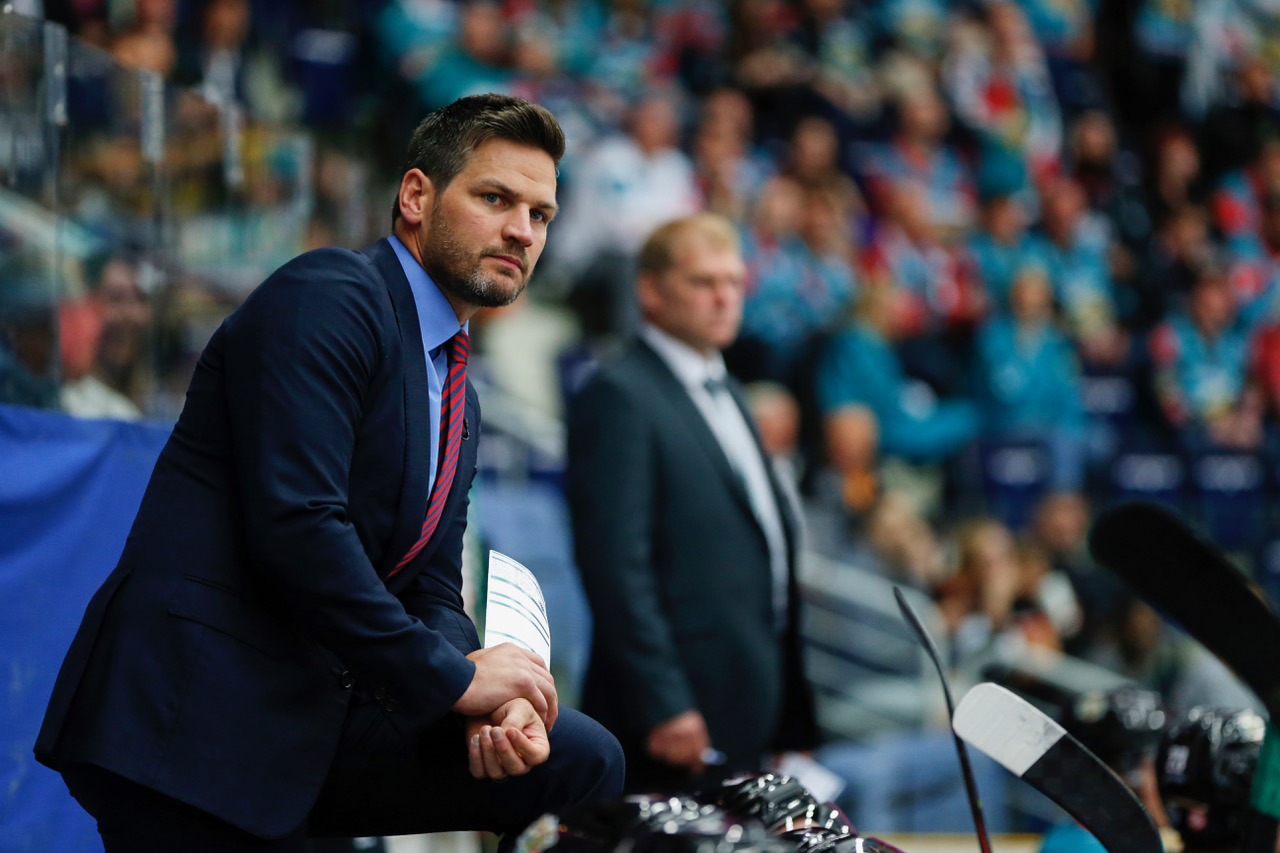 Gary Jackson
Liberec totally underestimated and did not show due respect to the giants last week and were embarrassed when we showed up and out played them. They arrived mere hours before faceoff and didn't skate pre game. Contrast that to how augsberg treated their trip to Belfast, arriving early training hard etc.

It wasn't going to happen twice. I thought in the first period despite being 2 down we ran with them and 2 individual errors gave them 2 goals. Our goal was beautiful in the second and I genuinely thought at that point we would make a game of it. Unfortunately 2 goals that Owen will hopefully want back, beaten twice at the nearside post from impossible angles killed the game. We had chances but the pressure was on and you could tell our forwards were holding their sticks that little bit tighter.

Onward to Bavaria, this is gonna be a huge test for the giants. First year pros and first year in Europe players, they won't have seen anything like what it's going to be like in Augsberg. They can shrink or they can thrive. We have to look to players such as Pelech Reddux and Smotherman who have all played in Germany and know how to close the Partizan crowd out. With no disrespect this is not BC. Giants need to keep it simple string a few passes together and grow into the game.
Roisin McKavanagh
P.S. Do you think I'm due an upgrade?
John Smyth
The atmosphere & opinions of the fans out here in Prague is that the gulf in class showed itself last night. We were underestimated last week, we werent this time round, and Liberec were clinical.

Few individual errors cost us early, and it was an uphill task. Referees seemed to let the game flow, and called Liberec for as many restraining penalties as they did us. Pelechs hit and subsequent 2+2 for charging, set the tone for how much physicality the game was going to be allowed to have. Havent seen the hit back, but it looked clean & it's always concerning when the official in the vicinity doesnt call it, but the official 60 feet away does.

Liberec's fans, whilst small in number (a potential pointer as to their opinion of the competitions prestige) were constantly loud, "Lib-Lib-Liberec" was deafening after each wave of attack. The beery beer (Jo Sheehan) & spicy hotdogs were a delight though.

The competition itself has given both ourselves and Cardiff a chance to showcase our talents, albeit against teams of much higher wage structures and talent pool & results for both teams are going to happen as a consequence. We cant win the competition, which always conflicts fans. "What's the point if we cant win" vs "A chance to put our team in the shop window to attract better players". I'm of the latter, I want Belfast showcased, I want to follow my team across Europe, I'm happy we caused a few upsets with our Slapshot hockey last week, but I know we cant win it.

I'm supporting the Belfast Giants, not the CHL. The novelty of being able to play with an actual Belfast Giants roster in the NHL gaming franchise is an another novelty to support the teams inclusion in the competition.

Prague has been a great leg of the trip so far, pints and banter have flown aplenty. Devils and Giants setting aside the rivalry to show the Czech Republic that the only thing we fear, is running out of beer.

Looking towards the Augsburg experience. They're fanatical about their team down there, we seen that in Belfast, so it feels like it will be the case of going into the Lions den for our boys, so soon after visiting the Tigers den.

The Augsburg team is stacked with NHL quality, and it could be a long night for us if they take us more seriously than last week. We could get hammered 10-0 & I dont think it would dampen the spirits of the travelling Teal Army. Perspective is vital in these games. Come out unscathed injury wise and it will be considered a success.

And then it's back to business for your reigning, defending Elite League & Challenge Cup champions.