Cineworld and Hollywood Bowl named as first two anchor tenants
Work to last 17 months, completion expected Spring 2021
New main entrance to Arena
Some closures expected, but arena remains unaffected
£4.5M transformation of W5 among plans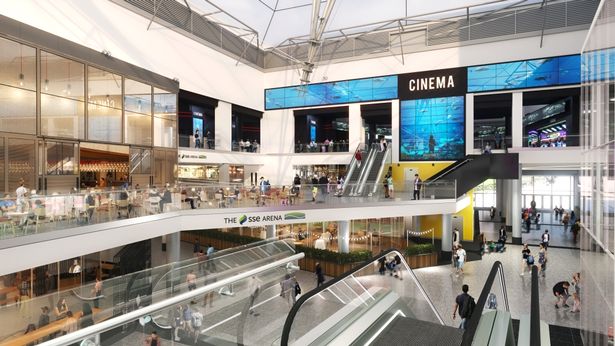 The UK's largest cinema operator, Cineworld, and the UK's largest bowl operator, Hollywood Bowl, are the first anchor tenants to confirm their position in The Odyssey, Belfast, as work gets started on a £17m redevelopment to transform it into the number one leisure destination for families in Northern Ireland.
Matagorda 2, working alongside The Odyssey Trust Company, will begin construction work at the end of October. Work is scheduled to last for 17 months with an anticipated completion date in late Spring 2021. Deutsche Bank is Matagorda 2's funding partner.
The build contract has been awarded to Ballymena firm Martin & Hamilton and more than 80 construction jobs will be created during the project. The work will be project managed by real estate consultants Hollis.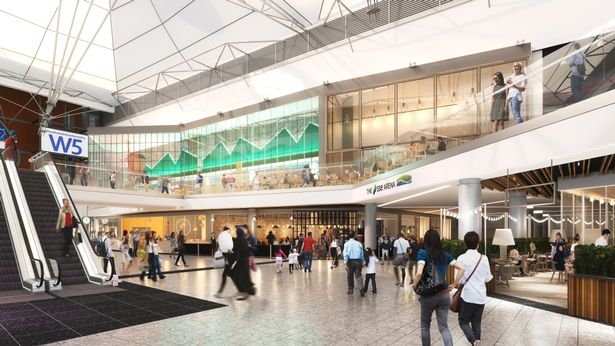 To facilitate the redevelopment, The Odyssey will partially close in early January 2020 once the site set-up works are completed. The cinema, bowling alley and W5 will remain open with new temporary access points being provided. The SSE Arena, Belfast will be unaffected by the redevelopment works.
The existing mezzanine level in The Odyssey will be removed and rebuilt to accommodate new restaurants and bars. The redevelopment will also enhance the Arena visitor experience with the main entrance to the SSE Arena, Belfast coming through The Odyssey in the future.
The bowling centre will close late in 2020 to allow for a 20 lane refit and it will return with a new operator. The cinema will undergo a rolling fit out with minimal disruption to visitors. W5's previously announced investment will also take place at the same time as the main works on The Odyssey, with the reveal of the W5 redevelopment happening in June 2020.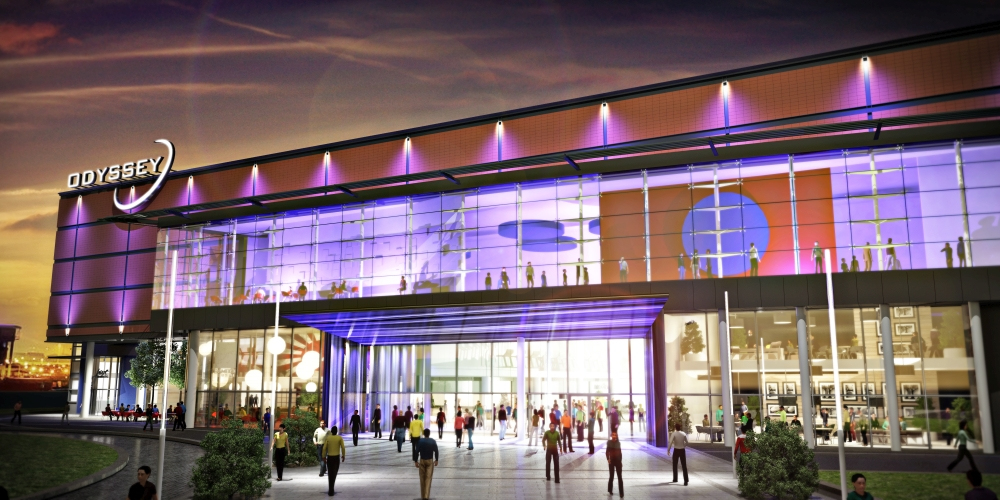 Guy Hollis, consultant for Matagorda 2, said:"We are delighted to be moving forward with our plans to redevelop The Odyssey into the number one leisure destination for families in Northern Ireland with an investment of £17m. We will reconfigure the site and introduce a new mix of high quality hospitality, entertainment and leisure offerings which will bring The Odyssey in line with some of the best one site leisure destinations in the world."We will soon be in a position to reveal new lettings which will raise the bar on the standard of offering currently in the complex. In advance of our redevelopment project we have already secured the UK's largest cinema operator, Cineworld, and the UK's largest bowl operator, Hollywood Bowl. JLL London and Lisney are actively marketing the units at the moment and we anticipate a high level of interest from well-known names."
Eric Porter, chair of The Odyssey Trust Company, said:"We welcome Matagorda 2's fantastic investment in The Odyssey and we look forward to seeing this family focused offering coming to fruition in the next eighteen months. We know that this site is important to the people of Belfast and Northern Ireland and it has been through the effective stewardship by The Odyssey Trust Company that we have been able to attract this significant investment to the site."This project is perfectly timed to coincide with the 20th anniversary of the businesses. The wider Odyssey redevelopment will take place alongside the plans which we have already revealed for W5. The £4.5m transformation of W5 is set to complete in June 2020 so customers will experience some very positive and exciting changes at The Odyssey."
Nicky Finnieston, director at Lisney, said:"The preparation for this phase of The Odyssey has been underway for a number of years and we have been involved from the beginning. We are pleased to see these changes coming to fruition with strong anchor tenants – Cineworld and Hollywood Bowl – already secured. There are a number of well-known national restaurant chains entering into the latter stages of negotiations and we hope to be in a position to make further letting announcements in the coming weeks."
Rob Howarth, director of restaurants and leisure group at JLL, said:"The Odyssey is becoming a restaurant and leisure dominant scheme which moves it away from its previous proposition as a student led destination to now being fully family focused. Not only is the scheme strongly anchored by two well-known names and W5, through its new format and redesign it will connect directly to the SSE Arena, Belfast, which has over 600,000 visitors every year. This is a compelling proposition for leisure operators and we expect it to be well-received as we proactively market it in the coming weeks."
A VIEW FROM THE BRIDGE
The Weekly Official Podcast of the Belfast Giants
'Glasgow Kiss'- LISTEN NOW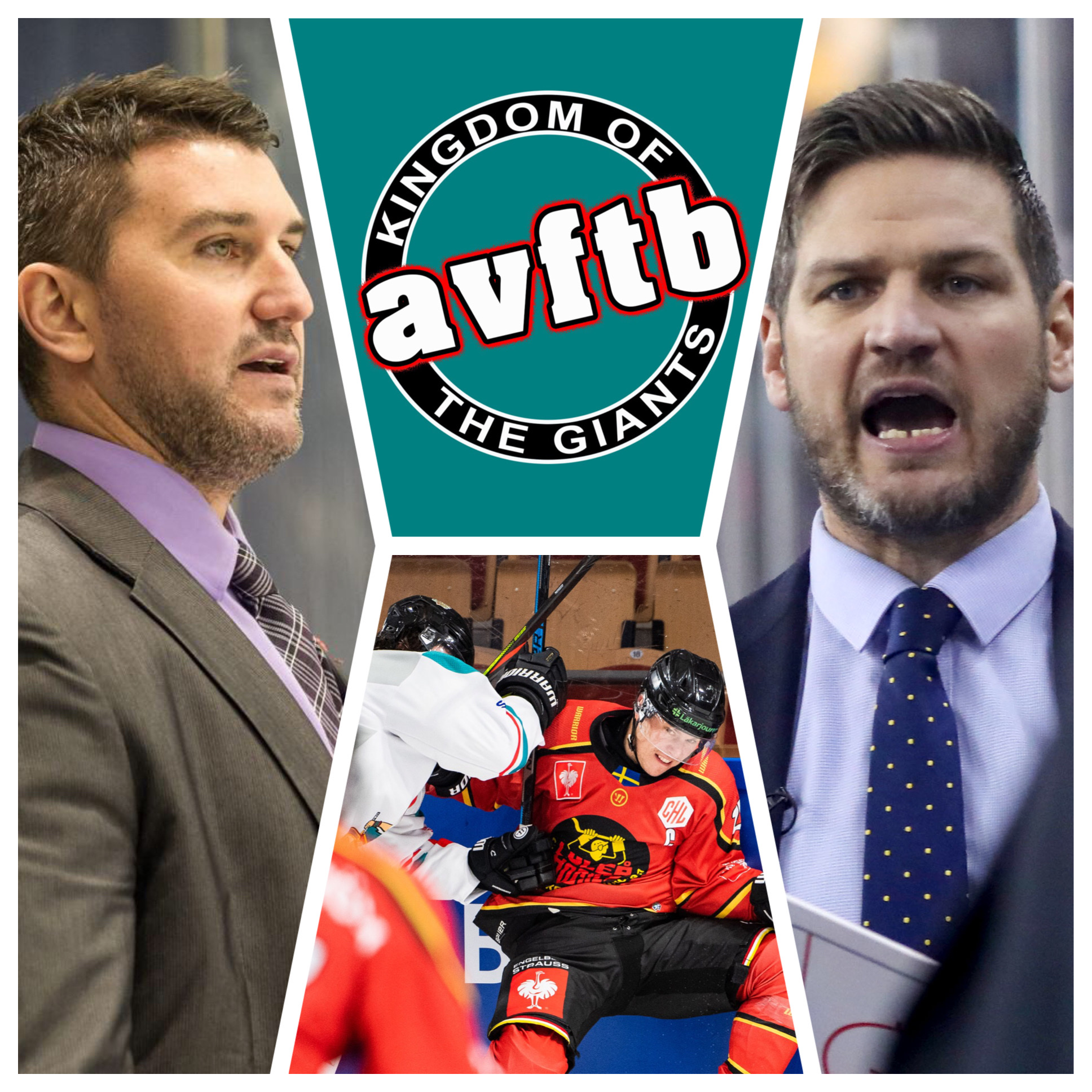 ---
Words: Odyssey Trust
Images: Odyssey Trust