The latest in our series of excellent articles by Giants fans, we are asked to consider our fellow fan. The author, who wishes to remain anonymous, highlights the positivity in the game but how sometimes we have internal divisions.
Bleed Teal. Hockey family. Teal Army.
All terms used by the fan base of our club. Used to unite, all out in force getting behind our beloved team. It's inspiring and it's wonderful. It has been said to both push our team on to that last minute victory on the ice and to raise thousands of pounds when one of our own are in need. It feels good to be part of something but what about those who feel they don't fit in?
As an avid user of all social media platforms over the seasons, I have read messages or comments online that are used to isolate and exclude others within our fan base. I have heard gossip and been gossiped about. I see little groups emerge that don't like other little groups. It makes me sad to see it. We unite when other EIHL teams belittle our fans so why do we feel it's acceptable for us to do so?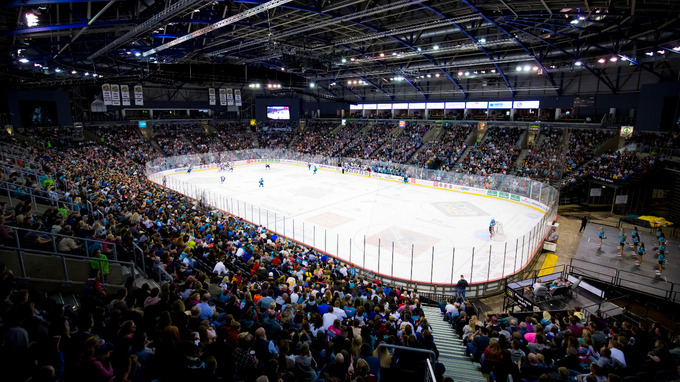 As sanctimonious as I fear I may sound right now I'm not here to point the finger  – in the past I have been guilty of being a little keyboard warrior myself, been too quick to be unkind to someone who has a different viewpoint to me. I am no angel but I am trying to improve. We do not know the battle any one of our fans are facing on a daily basis as they sit in the arena alongside us.
For some fans I know game night is their saviour, the silver lining in a cloudy week so my New Season Resolution is to smile, say hello and most importantly think before I tweet a response.
Who will join me this season? At the end of day we all want the same thing – a happy fanbase, an exciting season and nice big shiny trophies!
Have a great season Teal Army
PS – Contrary to what this post would have you believe i m not a snowflake but a mental health worker who probably cares a little too much
The author got in touch with us to share their thoughts by e-mailing us a KotG. If you'd like to get involved, please just drop us a line at articles@kingdomofthegiants.com . We want to be your platform for Belfast Giants and Hockey opinions.
A site by the fans for the fans.
(Title Pic: PressEye)