(Full audio interview below)
THE SMOTHERMAN ERA ROLLS ON.
Your Belfast Giants have confirmed the return of one of last year's most compelling stories, and most beloved players.
It didn't take Jordan Smotherman long to win the hearts and minds of the Teal army when he arrived on these shores back in February.
Not only did he make a literal overnight move to Belfast off his own bat after seeing Patrick Dwyer go down whilst watching a Coventry Blaze webcast in Germany, but he made an immediate impact on the ice, enjoying a red hot streak of goal scoring- often popping up in clutch moments.
"We figured he'd be a quality goal scorer based on his history, but the thing we're most impressed by is his want to be here and his want to have success" said Adam Keefe of his new Forward while speaking to the Belfast Telegraph in February.
His 'want to have success' shone no brighter than in last season's Challenge Cup final, when his game winning goal against the Guildford Flames in OT clinched the Giants first ever championship repeat, and a wild night of celebrations in Cardiff.
But there was more to come.
By the time 'Big Smooth' had finished his first stint in Belfast, he had placed his hands on three out of four domestic trophies- missing out on the Playoffs and a Grand Slam by a hair's breadth against a resurgent Cardiff Devils.
The 6 foot 3 winger out of Corvallis in Oregon had been something of a journeyman after a prolonged stint in the AHL where he had earned himself 4 NHL call-ups with the Atlanta Thrashers.
Spells in Denmark, Sweden, Finland and Germany followed before Steve Thornton and Adam Keefe came calling, and it seemed like it was a decision which re-ignited his love for the game some 4,670 miles and 17 years from where it all began.
Speaking on the phone from Boston last week (listen in full above), Smotherman pulled no punches about just how significant the move was:
"I went into the season with an offer for a coaching job that I contemplated very seriously taking… possibly hanging the skates up. I wasn't quite ready for that… coming to Belfast really did reinvigorate that desire I had to continue playing the game, and helped me fall in love with the game again."
Smotherman posted 9 goals and 8 assists in all competitions for Belfast- a handsome return for a late start and just 21 games played.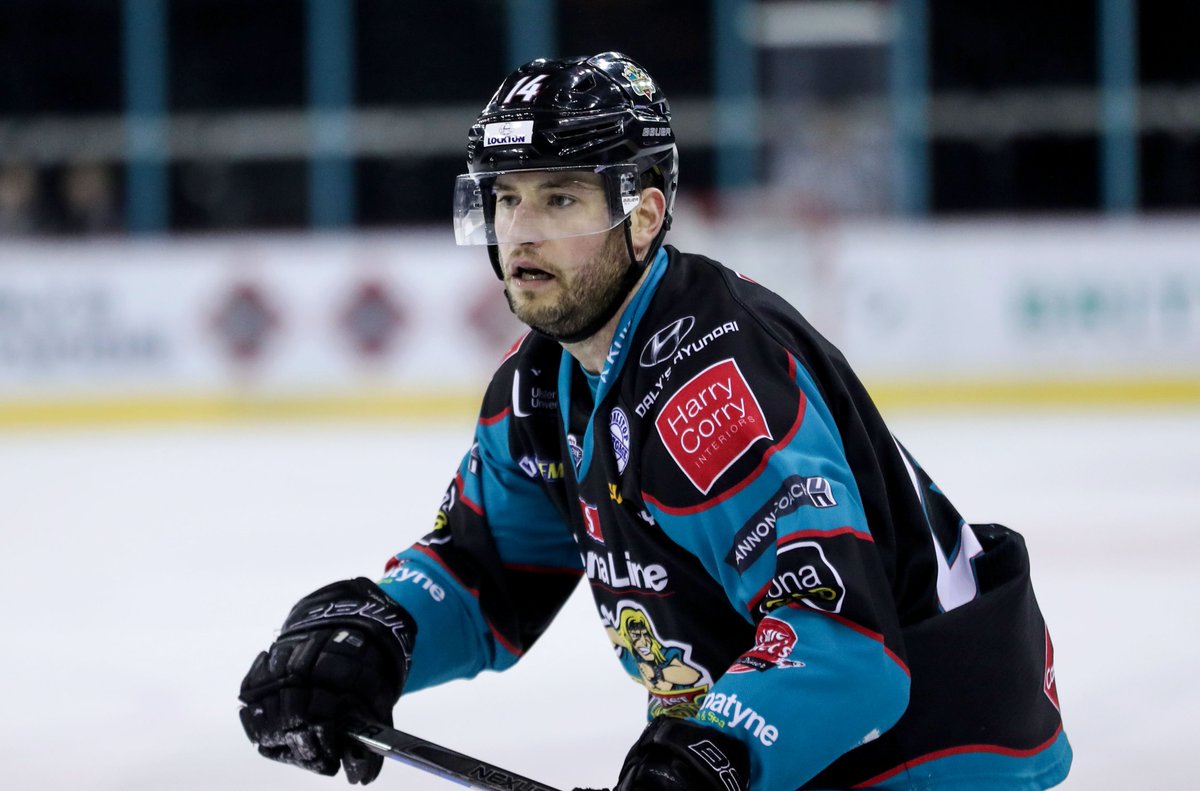 And so, it begs the question- just what could the man [I at least] dubbed 'The Duke of Belfast' achieve with a full summer of preparation and an entire season in Teal?
There have been more than a few murmurs about his suitability for the vacant Giants Captaincy, proof if nothing else of his immediate and significant impact in such a short space of time.
One thing's for sure- the infectiously positive and determined Smotherman is a vital early cornerstone of the 2019/20 Belfast Giants, and one which will be met with virtually universal praise from the fans.
---
Words: Joel Neill
Audio: Joel Neill / AVFTB
Images: William Cherry / PressEye 
Cover Graphic: Matt Harvey