As the Giants roster grows so does it's reputation for the forthcoming EIHL season. As Adam Keefe puts the pieces together with retention of the EIHL and Challenge Cup in mind, the latest name in that puzzle is that of former Penguins, Devils and Habs winger, Bobby Farnham.
30 years old from Massachusetts, Farnham's name may have been made in the AHL as an enforcer, but he was named 4 times to the ECAC All American Team while playing NCAA at Brown University.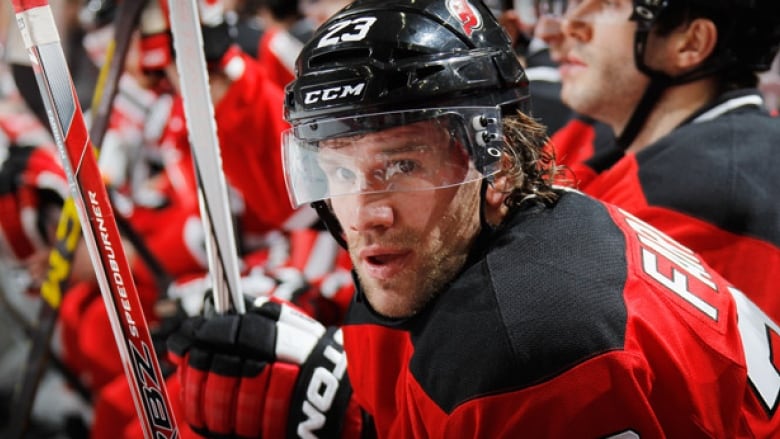 A hardnosed player with a wealth of AHL and NHL experience, it would be easy to espouse the qualities a player with this experience would bring. Yet a simple Google search brings forward one dominant factor that led to his rise into the top level of this sport.
Following his time in Brown, Farnham's agent advised that in order to reach the NHL, he would be best suited in becoming an enforcer. And with that Farnham proceeded to notch up 87 fights so far in his professional career (Stats from Hockey Fights).
https://ftw.usatoday.com/2015/01/bobby-farnham-pittsburgh-penguins-longform
His agent was right, the change in direction brought Farnham to Pittsburgh, New Jersey and fleetingly to Montreal, yet his numbers in the AHL also remained respectable.
Standing up against the toughest there are, Farnham's career has been one of grit and determination. He has went toe to toe with many including names known well in the EIHL, like Dane Byers (Storm), Jon Landry (Clan) and one of our own in John Kurtz.
Putting Farnham in a team that also has the likes of Matt Pelech on D is a strong message to the EIHL that the Giants approach is one that takes no nonsense. While many say fighting is being phased out of the game, the hard edge and protective approach that was bore out in the career of the Giants coach, may also be reflected in this season's Giants side.
Farnham may surprise in the same manor Blair Riley did when he arrived with a similar reputation, but with Thornton and Keefe already putting the players in the line up that know where the net is, Farnham is an interesting and exciting addition to the defence of the Elite League title.
'Bout Ye, Bobby lad.
---
Words: Patrick Smyth   Video: hockeyfights.com   Pictures: CBC