The Belfast Giants rode into week two of pre-season on a high following their opening weekend double over Swedish Mora IK.
But as CHL action against Europe's best rapidly approached, there was little time to rest on their laurels.
This week, it was the turn of Danish outfit Herning Blue Fox to test Adam Keefe's fresh band of Giants.
The side, comprised mostly of natives, last tasted domestic success in 2011-12. However, tellingly, they have been knocked out in the playoff quarters and finals twice respectively in their last four seasons. In short- they know how to play.
FIRST PERIOD
Adam Keefe opted for the veteran Stephen Murphy in goal to start, and once again the Giants had jump right from the drop.
Bobby Farnham made a particular nuisance of himself in the opening minutes, buzzing around the Herning goal like a wasp.
Stephen Murphy took a tripping call at 1.45 (served by Jordan Smotherman), but Belfast's high heat continued, giving Herning little chance to set themselves up in the zone.
Patryk Wronka showed off another piece of individual brilliance at the five minute mark, coming a goal line clearance away from his first goal as a Giant.
The Giants power play unit cycled well off a 2+10 boarding penalty (Riley Brace, 8.12), but couldn't quite find the kill shot.
A beautiful lay up from Matt Pelech provided Liam Morgan with his first professional tuck at 11.45, to a warm ovation from the SSE. (Assist: Pelech, Hook) (1-0)
Herning were to strike level on a 5 on 3 power play (Raine Tripping 11.45 / Forsberg Hooking 15.17), with the sensationally named Lindsay Sparks beating Stephen Murphy unassisted. (1-1)
A Giants power play was fruitless before the buzzer, and the sides headed for the tunnel with SOG Bel 18-3 Hern.
SECOND PERIOD
The middle period opened with a Herning power play as Ben Lake took a seat for slashing. Despite looking slightly more proficient in the zone, the Giants PK unit took care of the danger.
Herning made a goaltender switch around three minutes into the period, calling upon Albert Adamson after starter Simon Nielsen appeared to pick up a knock in the crease.
Herning had another unsuccessful power play at 25.15, courtesy of a Brian Ward high sticking call.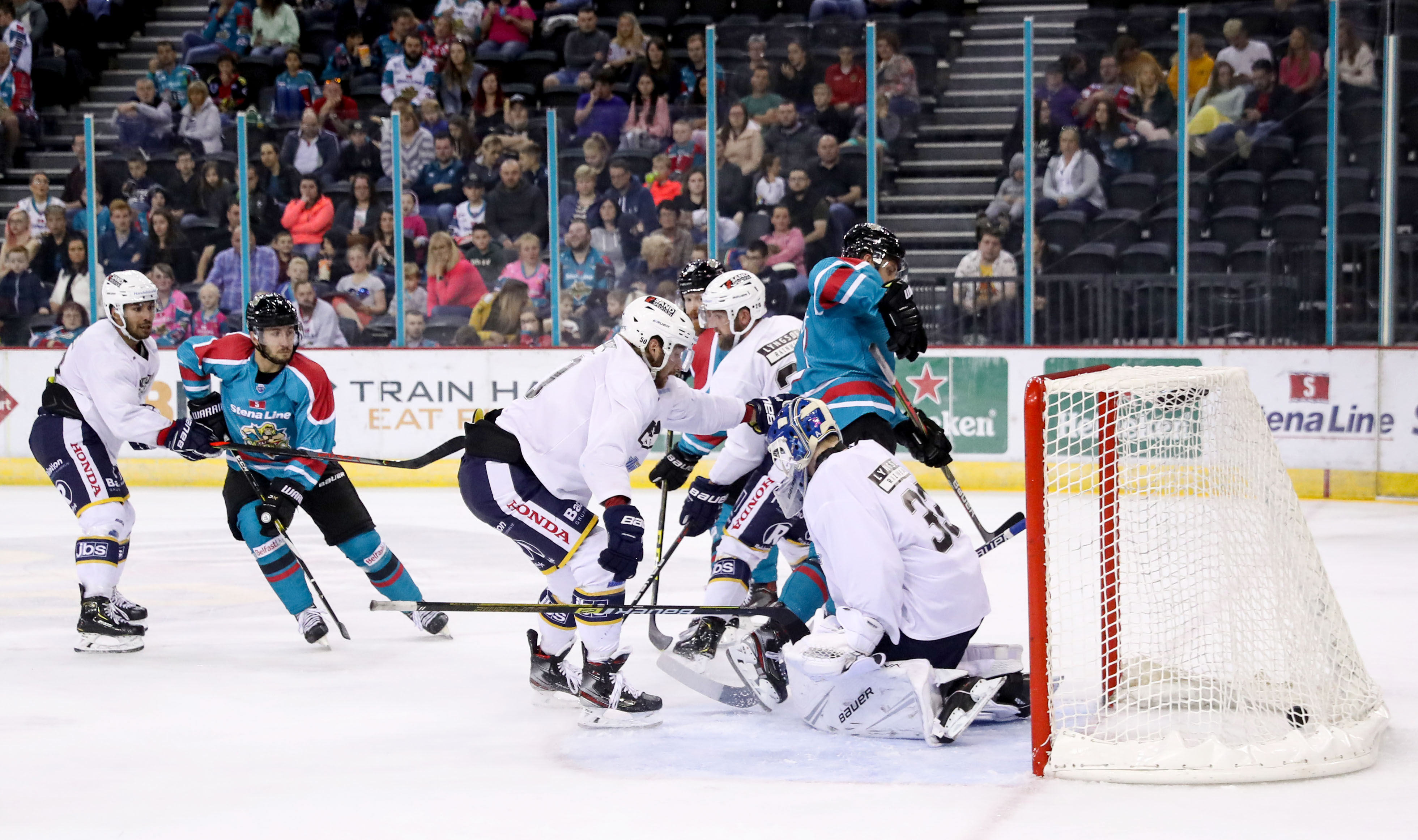 But it was Belfast who lit the lamp next, when Paul Swindlehurst fed the puck to Liam Reddox behind the Herning net- who in turn laid it on a plate it for a crashing Ben Lake, who made no mistake with his finish at 30.51 (2-1)
The second period became something of a PIMs fest from there on out. First, Mark Garside sat for hooking before Belfast were once again tasked with killing a 5 on 3 (Too many men 33.31 served by Forsberg, Pelech tripping 34.39).
Matt Pelech provided an electric moment immediately following the kill, pouncing on the puck on his way out of the box and just coming up short following a nice drag across the face of goal.
Belfast made the iron sing with spare change left in the period, but had to content themselves with a 2-1 lead at the break.
SOG Bel 31-12 Hern
THIRD PERIOD
Belfast headed onto the power play at 44.42 (Larsen, high sticking) but despite a few glimpses of their intended attack they again failed to pose a threat.
Herning had their own shot shortly after as Liam Reddox was called for slashing at 48.19. A slight mishandle from Ben Lake on a breakaway killed off the change of a Belfast short hander, his pace through the neutral zone nevertheless impressive.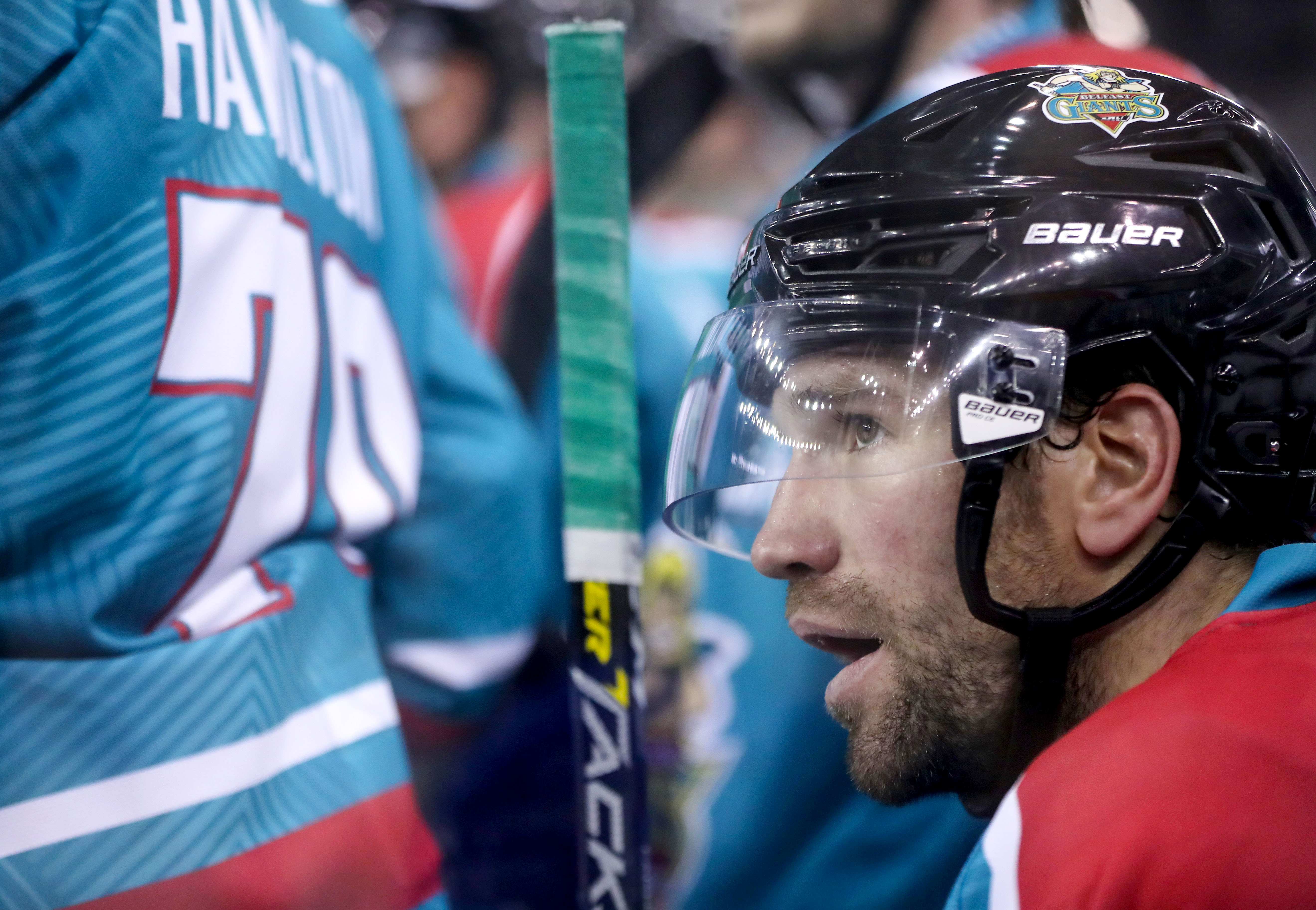 Jean Dupuy passed to the tape of Jordan Smotherman at 51.32, the towering forward twisting around mid slot to face the Herning goal before wristing home an absolute dart. (3-1)
Brody Dupont compounded Herning's woes at 53.07 with a tripping call, but their kill unit saw away the danger.
Mark Garside rang the iron again as the game entered its final five minutes, but moments later the Giants lit the barn up.
First, Jordan Smotherman laid the puck to Patryk Wronka at the back door for Belfast's fourth, his first as a Giant at 57.08. (4-1)
Then, mere seconds later Wronka tacked on an assist- passing the puck from mid slot to Ben Lake for his second of the night. (5-1)
Final SOG: Bel 40-20 Hern
---
Words: Joel Neill
Audio: Joel Neill / AVFTB
Images: William Cherry / PressEye