The Belfast Giants and Fife Flyers sat with 2 points a piece, and 2 games in hand each heading into this weekend's Challenge Cup home and away series.
Todd Dutiaume's Flyers have enjoyed an electric start to their league campaign, taking notable scalps including the Nottingham Panthers and sitting atop the standings. A team not to be taken lightly.
The Belfast Giants elected to start veteran netminder Stephen Murphy, with Shane Owen the healthy scratch. There was good news in the return of Jesse Forsberg to the lineup.
FIRST PERIOD
The game was just 1.08 old when Ben Lake sat for kneeing, but a solid Belfast kill led to a power play of their own (Gauthier, Interference, 3.14). The Giants worked the puck to the inside well on the cycle, but the sides remained locked at 0-0.
And then, at 5.53, a moment Giants fans had been waiting for. Jean Dupuy fought his way in close and finally notched his first tuck as a Giant. A relief, and a well deserved moment for a hard worker in all areas of the ice. (Assist: Reddox) (1-0)
Patrick Mullen and Stephen Murphy combined well on a Belfast Kill at 6.39 (Pelech, Crosschecking), the former's committed defending complimenting the latter's sharp pad work.
The Giants struck again on a textbook breakaway at 10.13, Patryk Wronka turning on the jets down the slot and feeding a deft cross ice pass to Jordan Smotherman who made no mistake with the finish. (2-0)
The Giants killed a Brian Ward holding call at 12.57, and a Ben Lake tripping call at 15.22 to go 4 for 4 on the night, but Fife struck from close range at even strength- Tim Crowder rounding the crease and firing back on himself low glove past Murphy. (A: Gauthier, 17.45) (2-1)
SECOND PERIOD
Sam Jones sent Belfast back onto the power play at 24.24 with a holding call, but the home side failed to break down Fife's kill unit.
Jean Dupuy was right in the mix again at 27.11, setting up Bobby Farnham for an absolute roof rocket past Flyers tendy Adam Morrison. (3-1)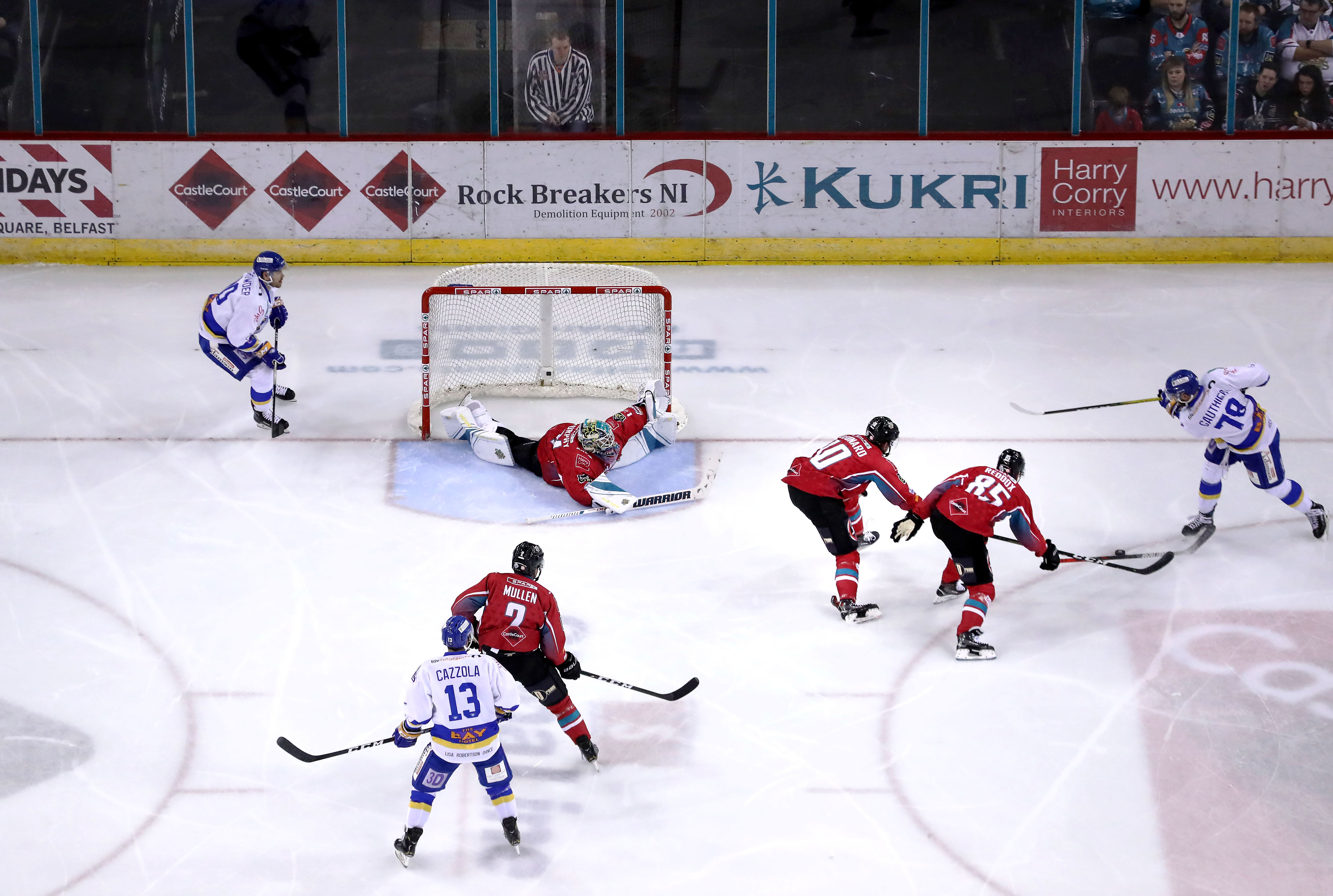 Patrick Mullen's delay of game penalty at 28.37 was negated by Paul Crowder, whose holding call at 29.23 sent the sides to 4 on 4.
The Giants extended their lead at 33.44 when Curtis Hamilton's wide left wrist shot hit twine. (Assist: Brian Ward) (4-1)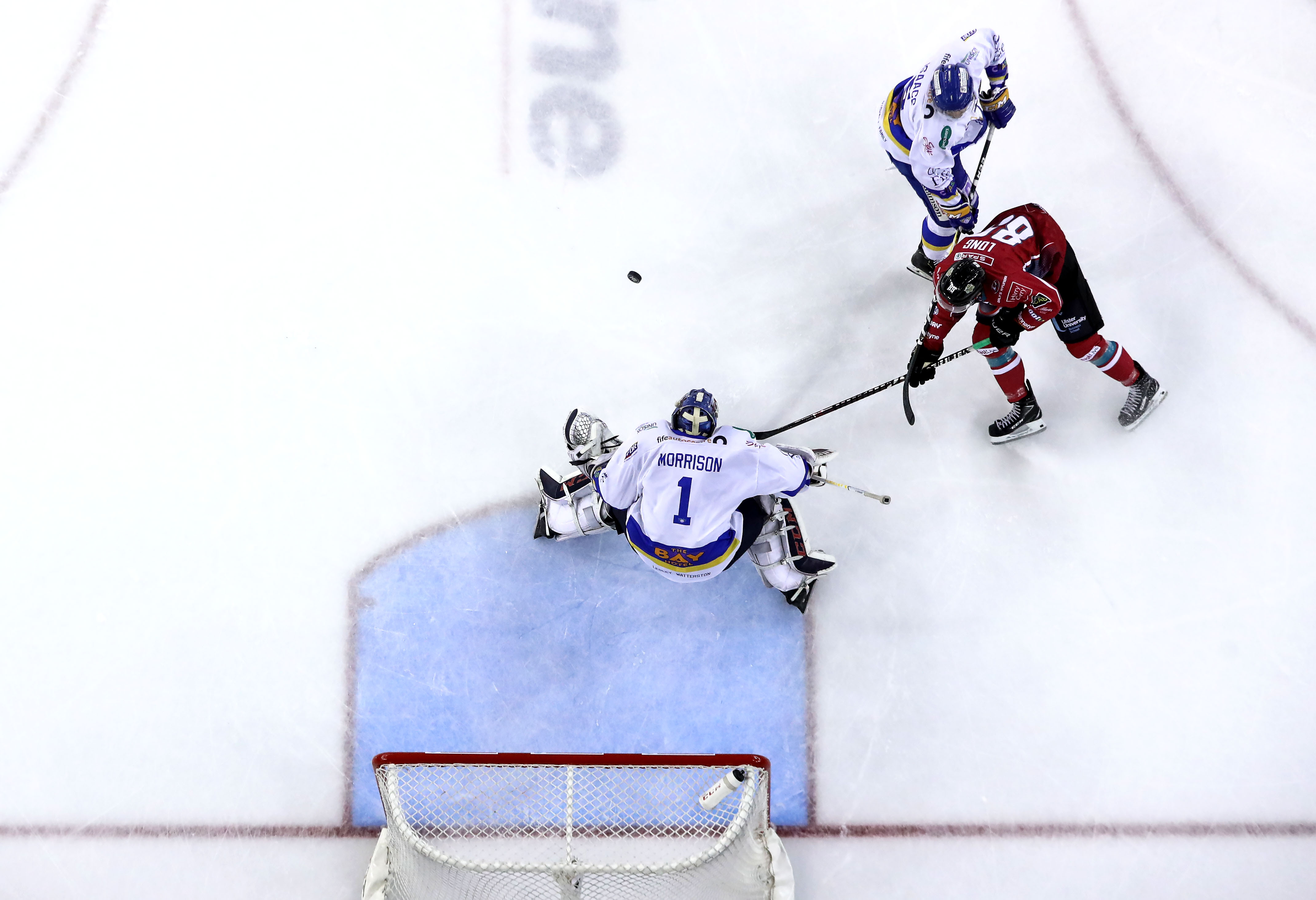 Mike Cazolla sat for hick sticking at 33.43, followed by a pair of roughing calls for Isaacs and Ben Lake, keeping the action at 5 on 4 in Belfast's favour.
Brian Ward was next to strike for Belfast, thundering home a Patryk Wronka pass from behind the net at the edge of the crease on the power play at 36.01. (5-1)
THIRD PERIOD
A comparatively tamer third was shattered by Liam Morgan at 44.09, turning on the left of the crease and hammering the puck top cheddar past Adam Morrison- the Fife tendy now being berated by the Boomerang Corner faithful. (Assist: Lake, Morgan) (6-1)
The Giants continued to press hard in the Flyers zone, and tempers flared with ten minutes left- as a coming together in front of Stephen Murphy following a puck freeze saw the Giants head onto the power play- Patryk Wronka sat for roughing, but Jordan Buesa caught 2+2 in the same melee at 49.44.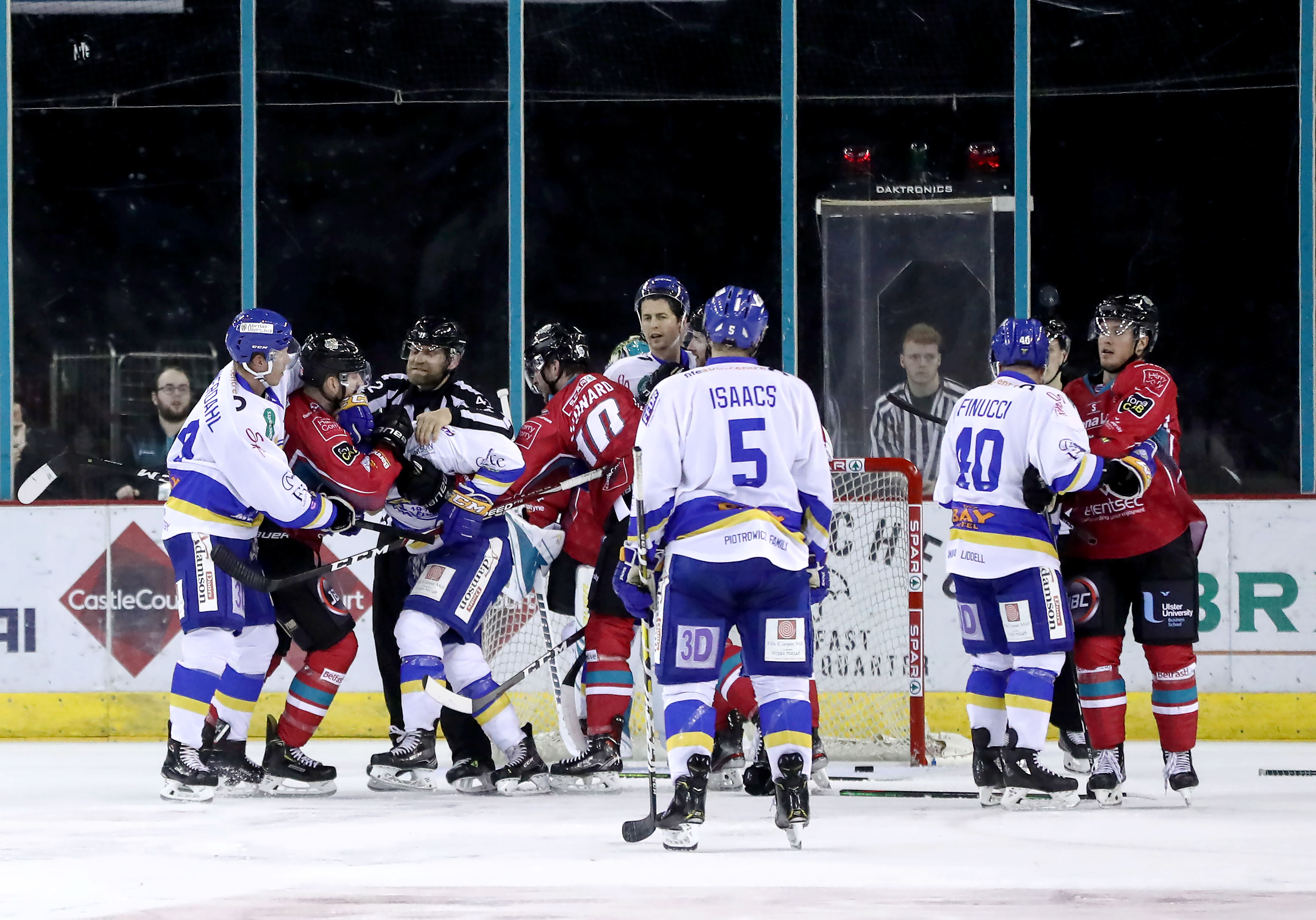 Jordan Smotherman continued an absolute shellacking, notching Belfast's 7th off the left post from wide right at 50.57. (Assist: Morgan) (7-1)
Fife responded off the drop- early season goal machine Danick Gauthier tallying Fife's second at 51.17. (7-2)
A Giants power play (Livingstone, Tripping) with six minutes left saw Andrew Dickson replace Stephen Murphy in goal- the long term Giants back up having already put in the performance of the week with an hall of fame interview on A View From The Bridge.
The Giants man advantage continued with a Paul Crowder hooking penalty at 56.10, and the arena rose to its feet in the last minute to hail a victory that had long been clinched.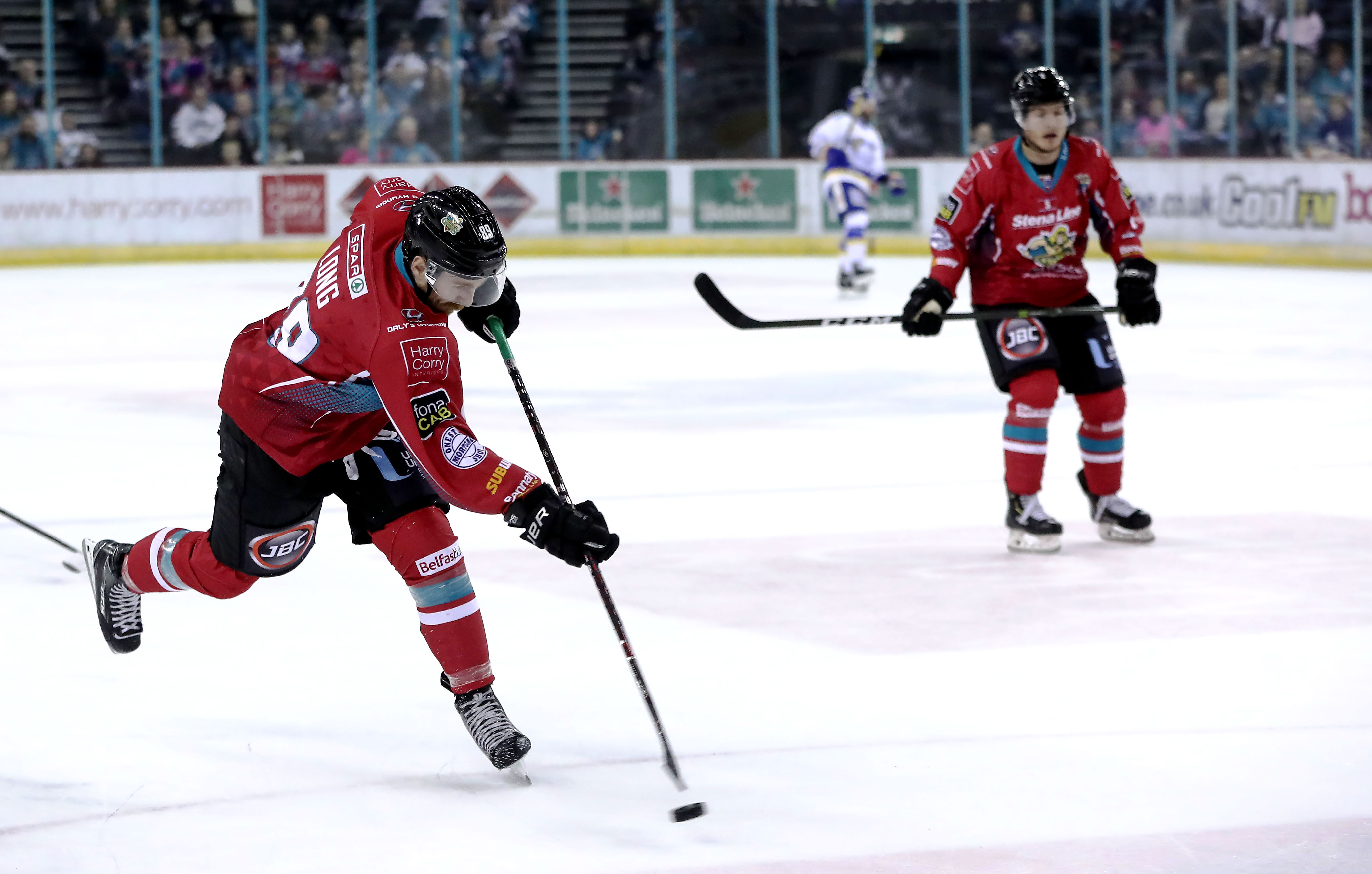 ---
Words: Joel Neill
Audio: Joel Neill / AVFTB
Images: William Cherry / PressEye